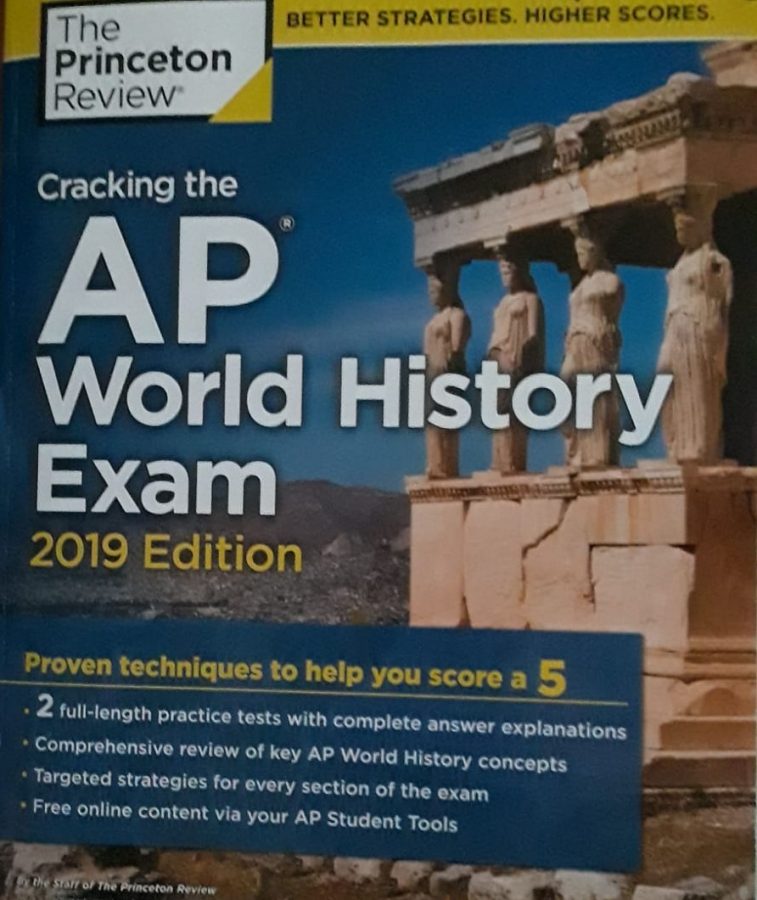 Rebekah Dunlap
After spring break students start to think about the upcoming AP tests. This year's AP testing window is May 6-17, 2019.
The AP program is run by the College Board, which develops the curriculum, and creates and administers the tests. Likewise, AP teachers receive training and support from the College Board to ensure a fair and equitable curriculum. The AP program allows students the chance to take college-level courses while they are in high school. Also, students may receive college credit if they receive a score of 3, 4, or 5 on the AP test. Students should check with their respective colleges to see what courses the AP test scores can count and for how many hours.
Students should have registered to take the AP tests by the end of February; however, students may still register to take an AP exam at this time. There will be an additionaal $25-55 fee for late registration, depending on the date. May 3, 2019 is the last day to cancel an AP exam. There will be a $25 cancellation fee.
Many of the AP testing sites are off-campus, so be sure to check the schedule carefully. Students are responsible for transportation to and from the testing locations.
Below is a list if items you should and should not bring to your AP exam:
You SHOULD BRING the following items to the exam:
 Several sharpened No. 2 pencils (with erasers) for all multiple-choice answer sheets
 Black or dark-blue ballpoint pens for completing areas on the exam booklet covers and for free-responsequestions in most exams
 A watch (in case your exam room does not have a clock that you can see easily)—No beeping or smartwatches
 A calculator with the necessary capabilities if you are taking an AP Calculus, Chemistry, Physics, Biology or Statistics exam. Visit the College Board website to learn more about the calculator policy for each of these exams, and for a list of authorized calculators.
 A ruler or straightedge if you're taking an AP Physics Exam
You SHOULD NOT bring the following to the exam:
 Books, compasses, correction fluid, dictionaries, highlighters, or notes
 Rulers and straightedges (except as noted)
 Scratch paper (notes can be made on portions of the exam booklets)
 Computers (except as noted for students with disabilities), or calculators (except as noted)
 Watches that beep or have an alarm
 Portable listening or recording devices (even with headphones) or photographic equipment
 Electronic equipment (phones, smartwatches, or wearable technology of any kind, tablet computers, bluetooth devices, portable/listening devices, cameras or other equipment. These will be confiscated at the door should
you arrive with them.
 Clothing with subject-related information
 Food or drinks in the main testing area
If you have questions about AP testing contact Tracey Lilly [email protected]