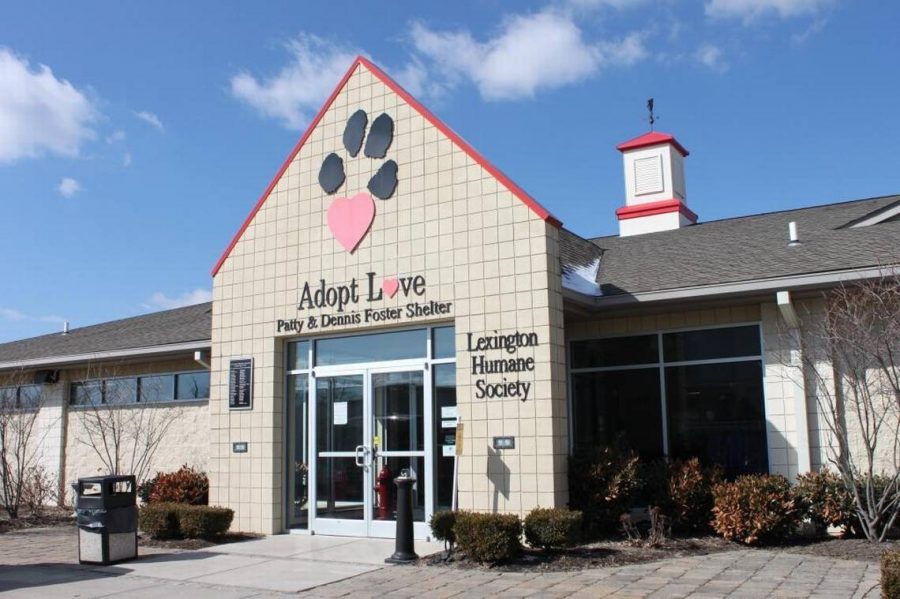 Tierian Lawhon
Pet ownership in the United States is impressive. Sixty-eight percent of U.S. households, or about 85 million families, own a pet, according to the 2017-2018 National Pet Owners Survey conducted by the American Pet Products Association (APPA). That means if you go into any house, there's a good chance you might see a little dog or a cat or two. And where is the best place to get a dog, or any pet for that matter? I'm glad you asked.
The Lexington Humane Society is a non-profit organization that helps animals by keeping them from animal cruelty. They are located on 1600 Old Frankfort Pike in Lexington, and they have tons and tons of animals, home to cats, dogs, and even pigs. The humane society was founded in 1889 by J. William Sayre. It is a community-based organization and the largest pet adoption agency in central Kentucky. They educate the public on how to take care of a pet as well as how to buy one. Their website says, "To advocate the compassionate treatment of animals; educate the community on responsible, lifelong pet ownership; and promote adoption as the best option when searching for a new pet."
Lafayette requires it's students to do community service at some point. In freshman year, you have to do 10 hours of community service. Also, some clubs require community service. Lexington Humane Society has community service programs, so if you are looking for a place to do that, Lex Humane Society is the place for you.
It's no surprise that 68% of Americans have a pet in some shape or form. Animals are companions just as much as humans are. I myself actually have a few animals that my family has rescued/adopted from Lex Humane Society. The goal of this organization is profound and good-willed, and not to mention, it's a nonprofit organization, so you know it's not just for the money, it's for the animals. So, if you're in the Lexington area, and you're looking for an animal companion, then stop by at Lexington Humane Society!