Admin Profile: Royster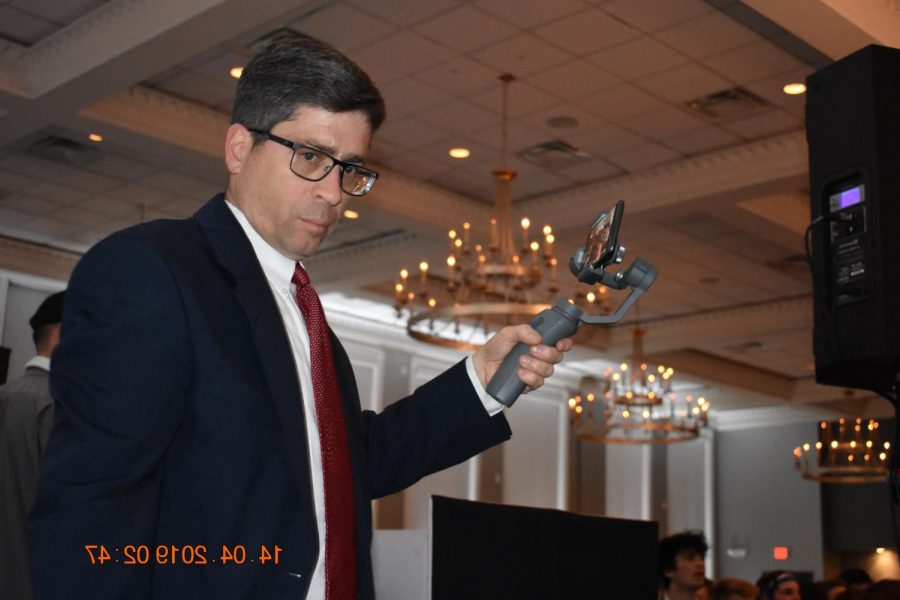 Richard Royster is one of the associate principles at Lafayette High School. He's from Henderson County in Western Kentucky. Mr. Royster attend The University of Kentucky, and majored in psychology with added social studies courses. He taught psychology for one year then social studies for 20 more years before becoming an associate principal. He taught social studies and psychology at Dunbar.
Mr. Royster enjoys cooking in his free time. He loves playing around with recipes and making new things. He also enjoys being outdoors and loves to hike and hunt. He has a son who graduated from Lafayette in 2015, and has a daughter that attends Lafayette High School as a freshman. He has a cat named Kip, a dog named Chloe, and don't forget about Didgie his bearded dragon! Mr. Royster started his YouTube channel so he could show students that there's different side to administrators.
One of Mr. Royster's favorite parts about Lafayette is that it is an intergenerational school. Currently, there are 5 to 10 students in our school that Mr. Royster has also taught their parents. Another quality he enjoys about Lafayette is that a lot of the students have the same economic backgrounds. They've all encountered each other in many different ways , whether it is t-ball, football, or soccer. "There's not a sense of entitlement,they're here to get an education and learn". School culture is one of his favorite things.
Mr. Royster doesn't have long term plans for Lafayette, but one short term plan is to implement the safety protocols correctly this semester. One new initiative Lafayette started implementing this fall is a school structure for kids who need extra support. It's extremely valuable for our school and community .Mr. Royster believes, "everyone deserves the best we can give them" abd having the school-within-a-school structure is important. Our school has also added administrative staff, Mr.Ward. Mr. Ward and Mr. Royster work closely together to make sure students are being successful. The addition of Mr. Ward is making an impact on our school culture.
According to Mr. Royster, our administrators are always focused on school culture. They want kids to enjoy being here, and want to control the brand that Lafayette has. When you hear the name of Lafayette, you should have a positive image.Our parental involvement is also a huge part of having a positive school culture. Mr. Royster is most proud of the freshman parent meetings during the summer. The summer before a student's freshman year, parents are invited to meet with the principals. Each year we have hundreds of parents who attend these meetings.. It's important to have dialogue between our administrators and the families. It's important for families to have a chance to talk in a small group setting because it makes them feel more comfortable with their child going to a large school like Lafayette.
Mr. Royster said, "We get very busy and very task-oriented [because] we have to get our jobs done, but at the core of what we do, and I think it's true for every adult in this building is that we truly want the best for every kid. [We can't let that] get lost in the shuffle."
About the Writer
Dylan Proctor, Features Writer
Dylan Proctor is currently a freshman attending Lafayette High School. She is one of the cartoonists and is also a Features writer for The Lafayette Times....