Counselor Profile: Leber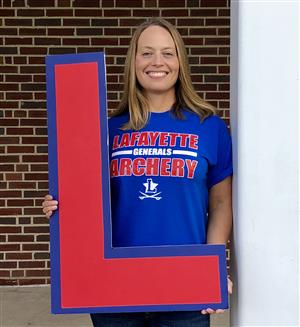 Here at Lafayette High School, Mrs. Arin Leber is one of the counselors. She attended UK for her undergraduate, and Eastern Kentucky University for graduate school. She has a Bachelor's degree in English education and a Master's degree in school counseling. She was drawn to this career because she has always been interested in the field of psychology, and she wanted to help students who needed a little extra support students outside of the classroom. She specifically wanted to be a counselor at Lafayette because she knew it was a good school, and she was previously working as a counselor and teacher at a school in Boyle County, teaching for eight years as an English teacher, and her last two years in at Boyle County she worked as a part time counselor. Mrs. Leber was looking to work at a school closer to her home, so she began working as a counselor at Lafayette, and has been working here for thirteen years now. In total, she has been working in education for twenty-one years now.
Mrs. Leber is aiming to improve our school by trying to get students to have more kindness, and to help more students to use their resources and sources around them, like counselors and teachers, in order to achieve a kinder atmosphere in our community. Outside of school, Mrs. Leber enjoys watching sports, specifically UK basketball and football. She also likes to spend time with family and friends, and exercise. Mrs Leber's advice to students this school year is to "Have faith and confidence in yourself. You're capable of more than you know sometimes. Just remember that we're all in this together!"
Depending on your last name, you may have Mrs. Leber as your designated counselor this year. Here is the breakdown: 9th graders with the last name starting with Gb-K, 10th graders Hi-Man, 11th graders Gi-Ki, and 12th graders Gu-Li. The letters are a little bit different each year in order to make sure that each counselor has the same amount of students, so you may have a different counselor each new school year.
About the Contributor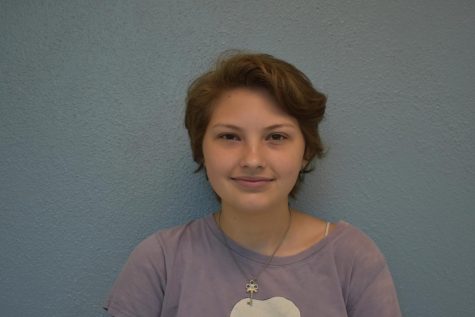 Emma Gober, Alumni Editor
Emma Gober is a freshman at Lafayette High School. She moved to Lexington, Kentucky from Dallas, Texas in 2016. This is her first year in journalism and...