All the Bright Places Review
Hang on for a minute...we're trying to find some more stories you might like.
All the Bright Places by Jennifer Niven, is by far one of the best novels that I have read. This book is told through the eyes of two high school seniors, Theodore Finch, a person fascinated with the idea of death; and Violet Markey, who counts down the days until she can leave and escape the death of her sister. These characters are total opposites in personalities, but when Finch saves Violet from jumping off a bell tower, an unexpected friendship starts. When a school project forces them to travel the wonders of Indiana, their bond becomes stronger. Counting down the days until Violet can leave her state for college, Finch teaches her that there is more to life than just counting days.
This is the kind of book that you can read over and over again and never get tired of it. I recommended this book to anyone who understands what it feels like to lose someone close, to feel the need to get away, and/or for anyone who has a little darkness in them and has found or is looking for someone to help them find the light again.
All the Bright Places may appear like just another YA novel, but it's not. This book is the sort of book that keeps a hold of your emotions, and doesn't give them back for the weeks to come. I feel , that this book needs to be read by all teenagers, and maybe even some adults. Lessons that everyone should know will be learned. Like the fact that you are wanted, even when you think no one does. Finch shows Violet this, and later on Violet does the same for Finch. I encourage you to read it.
About the Writer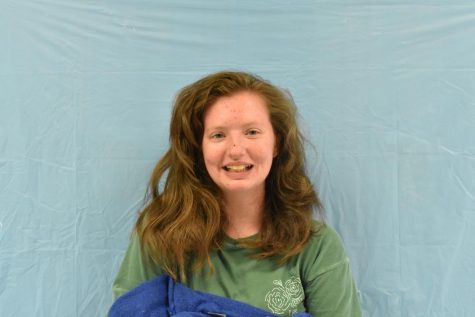 Rebecca Bishop, Editor-in-Chief
Rebecca Bishop a Senior at Lafayette High School. She enjoys reading and writing, and this is her second year learning as a journalist. As a member of...