Girls on the Run
Girls on the Run is a program in which 3rd-8th grade girls meet to train with the goal of completing a 5K run. Throughout the year, girls learn important life lessons. Most girls who participate in the program praise it for helping them gain self confidence. At Lafayette, we are partnered with Picadome Elementary for the Girls on the Run program.
Lafayette has 13 girls participating in the program this year. Each Lafayette girl is paired with a student from Picadome to train for the 5k. All of the Lafayette girls are excited to spend time with the girls from Picadome. Picadome coaches walk the girls from Picadome to the Lafayette track, where the girls spend about half an hour training before returning to Picadome. The Girls on the Run group meets every Wednesday.
I participated in a Girls on the Run program in 4th grade at Stonewall Elementary. I enjoyed the group so much that I signed up to be a running buddy this year. I'm always excited to see my group of girls and hear how they've been since I last saw them. The Girls on the Run program is very influential on young women and our Lafayette program strives to make a positive impact on the girls from Picadome. Our 5k run will be held at Keeneland on November 23rd, alongside all of the other Girls on the Run programs in our district. To register to run the race go to the Central Kentucky Girls on the Run 5k site. For more information check https://www.gotrcentralky.org/
About the Contributor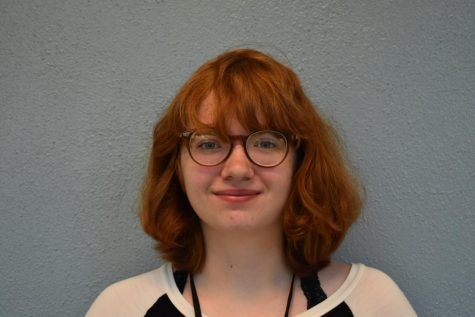 Lily Patterson, Cartoonist & News Writer
Lily Patterson is a sophomore and new edition to the News section. She has been vocally commenting on local and federal government decisions since her...