Lexington Humane Society: How Can Students Help?
The Lexington Humane Society is a fundamental part of Lexington, with the many people adopting a pet from them daily. I myself have fostered 5 litters of kittens and a litter of puppies, it's incredibly helpful for the Humane Society but not something that every Lafayette student can do. Fostering a litter of animals is a lot of work, and not to mention expensive. Kitten care can range from 100-200 dollars. So fostering isn't something feasible for a lot of students, but there are other ways to support the Lexington Humane Society.
The Humane Society is a no kill shelter, which means that even if they are overflowing with animals, they will not euthanize a healthy or treatable animal. On average they'll have an animal for 4-6 weeks before they are adopted to safe and loving home. It's a safe and clean facility, with capable and responsible volunteers.There are multiple chances to volunteer for the Humane Society, if you can't volunteer, another thing the Humane Society needs are donations.
Donating doesn't just mean giving the Humane Society money (though that can't hurt). The Humane Society's wish list currently consists of wet dog and cat food and dry kitten chow. These items usually range in prices from around $5 to about $15. These donations are accepted 7 days a week, depending on the day, you can drop them off at the either the administration building or the adoption center. (https://www.lexingtonhumanesociety.org/get-involved/donate/wish-list)
Another way to support the humane society is through one of their multiple programs, such as the Doggie Banks. Multiple businesses across Lexington have these banks. They are little red or blue banks, and dropping you extra change in the boxes helps fund the amazing work the Lexington Humane society does. Or buy some of their merch, or just show up and say hi to some of their 4 legged residents. The Lexington Humane Society is an important and vital part of Lexington as a whole and our culture. They do amazing work and have a pretty cute Instagram. So it's important for us as a community to support the Humane Society and its programs.
You can find the Lexington Humane Society through its website https://www.lexingtonhumanesociety.org/, its Instagram @lexingtonhumane, and its Facebook https://www.facebook.com/lexingtonhumanesociety.
About the Contributor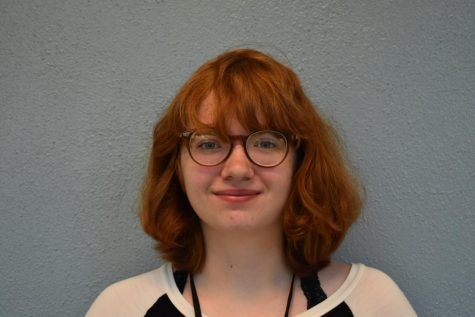 Lily Patterson, Cartoonist & News Writer
Lily Patterson is a sophomore and new edition to the News section. She has been vocally commenting on local and federal government decisions since her...