Fun Things to do over Thanksgiving Break
Fun things to do over Thanksgiving break
Hello my fellow Lafayette students. Its fall and you know what that means. Thanksgiving, where we all give thanks to our loved ones and eat an amazing meal, but there's more to it. Thanksgiving break. You're probably reading this thinking about what your gonna do for Thanksgiving break so I'm here to help and insure that your Thanksgiving break will be spectacular.
The first thing you can do to pass the time is jump in leaves. What's more fun than that. Rake up the biggest pile, have some friends over, and then just go for it. Which leads us to the next thing, a photoshoot. Its fall and you know what we have to do ladies and gentlemen, get those good fall headshots for instagram. Walk around the neighborhood and find some cool looking spots to freshen up your feed. The next thing you could do while your on your break is to invite some friends and family over and go with them to the mall and get some Christmas shopping done, you could also go and hit all the Black Friday sale. The next one is personally my favorite. Hop in the kitchen with you grandparents or parents and bake a pie. Apple pie, cherry pie, blueberry pie, sweet potato pie, and lastly the best, pumpkin pie. It tastes great and it's a great addition to the rest of the food you'll have.
While your getting ready for the big Thanksgiving meal, you should probably turn on your television and watch the great Macy's day parade. People perform songs and dances that will get you and your family pumped and ready for Christmas to start. The last few days of Thanksgiving break you could put up your Christmas tree. The way we do it at my house is by turning that Christmas music all the way up and making cookies and hot chocolate. Go to the store, get your tree and decorations and start making your house all green and red. It will get you into that good jolly Christmas spirit. I am for certain these activities will have you happy and having fun for those few days you get off on Thanksgiving.
About the Contributor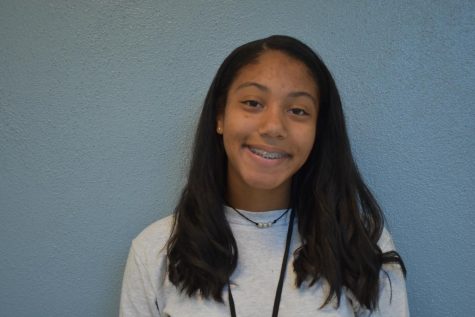 Kori Moore, Sports Writer
Kori Moore is a writer and photographer for the Sports section. She is a freshman and this is her first time writing in Journalism. She enjoys photography...