Boys' Basketball: Lafayette vs Lincoln County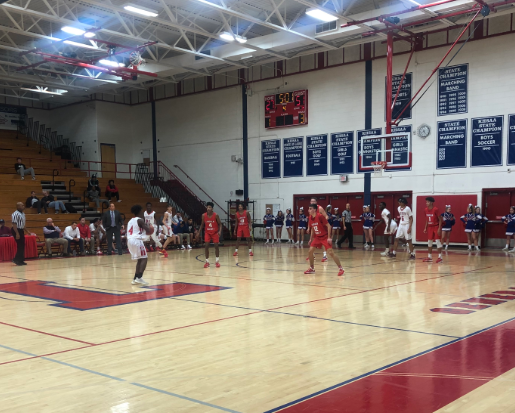 Lafayette had three home basketball games on Tuesday, December 3rd, 2019. There were freshmen, junior varsity, and varsity games. The tickets for the game cost $4 each for all students.
The freshmen game started at 5:00. They played against Lincoln County. It was a home game. We interviewed one of the freshmen players and asked them how they would describe the game in three words. His words were, "[It] could be better." They really went out there and tried their best tonight. Sadly, Lafayette lost.
The second team that went out there and played tonight was the junior varsity team. That game started at 6:30. They played against Lincoln County as well. From what one of the players said, "We didn't communicate on defense, we didn't compete as hard enough".
We interviewed another basketball player but from the junior varsity team asking how he would describe the game in three words. Torri Turner replied with the answer "Quick, terrible, not decent." Despite the efforts, they also lost that night.
The last game that was played tonight was the varsity game at 7:30, also against Lincoln County. Throughout the game our boys had a few fouls. The Generals scored and some of the players were in and out of the game throughout. The cheer team performed at half-time, getting the people in the stands ready for the boys to come out to compete and claim a win against the opposing team.
Our Generals went out tonight and worked hard. They did not win, but they still have plenty more games this season to claim their victory. Thank you to the coaches who teach these boys what they need to know for the game, and to all the parents, faculty, and students who came out to support the boys last night. Go Generals!
About the Contributor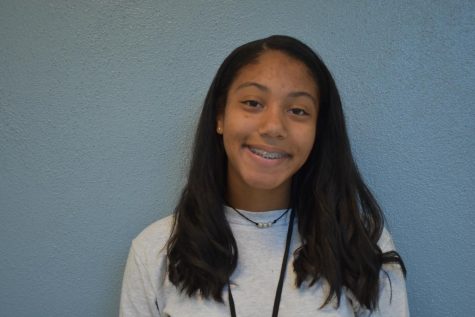 Kori Moore, Sports Writer
Kori Moore is a writer and photographer for the Sports section. She is a freshman and this is her first time writing in Journalism. She enjoys photography...