Lafayette Winterguard Preview
Hang on for a minute...we're trying to find some more stories you might like.
Have you ever heard of the Lafayette Winter Color Guard? I know that I had not, and because of that, I also knew I needed to research. Information found through wgi.org (a website for Winter Guard International) showed that Winter Color Guard can be independent or scholastic, which is what Lafayette's Winter Color Guard participants are considered to be, since they perform for the school. For those of you who don't know what the Winter Color Guard is, it is a fairly large group of both guys and girls that perform with flags, rifles, sabers, and colorful uniforms also known as color guard members. The Color Guard became a part of the band program in 1973. According to the Lafayette Band website there are currently 40 members on the color guard. Students audition in the fall for Winter Guard or the spring for the marching band guard
The individuals who usually make the team as detailed by the band website have often studied dance through private lessons for many years. The color guard is also the same group of individuals who take part in the Winter Guard as well as the Lafayette Concert Band program. They also perform for the half-time shows during football season, when they are not doing that or practicing, they are competing around the state of Kentucky.
The Winter Color Guard is different from fall color guard competitions or shows because it happens indoors and not outside. It uses recorded music rather than a live band and is judged by the standards set forth by the Winter Guard International company. Winter guard was also developed in the United States and is considered to be art due to its creative nature. It is a competition which shows many different aspects such as dance, technique, as well as other skills that the color guard members should be able to perform.
The Lafayette Winter Guard has some of the best participants in the district thanks to their amazing coaches: Emily Banks and Tyler Terawood. The reason for this assumption is because of the fact that since the Color Guard is a part of the LHS band, it is also responsible for helping the band to win its Bands of America regional competition this past October.
Their rehearsal and competition schedule is every Tuesday, Thursday, Friday and Saturday from now until Winter break. It is fun to watch them perform, so if you've never seen them perform at Lafayette, you should definitely take the chance to do so. We want to wish those who are in the Winter Color Guard this year good luck on their competitions this season. Your fellow students, faculty, and parents look forward to seeing you all win during this year. For those of you who may be interested in being on the Color Guard team next year be sure to reach out to the coaches or keep up with audition announcements.
About the Writer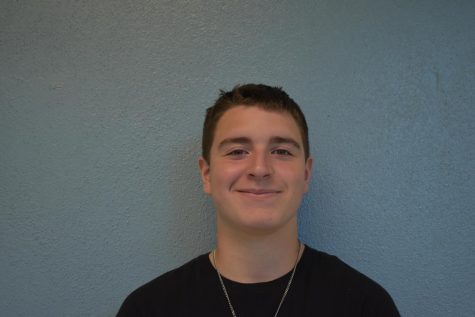 Mathias Gallagher, Sports Editor
Mathias Gallagher is a Sports Editor for The Lafayette Times. He plays football and has a passion for writing. He enjoys writing about his life, football,...