Lady Generals narrowly win against Henry Clay in a 38-36 game
The Lafayette Girls' basketball team participated in an exciting game against the Henry Clay High School basketball team this past Friday, January 10, 2020 at 6 p.m. Both teams have had a super successful seasons so far, so it was anyone's game. The Lady Generals started the game off strong, calling several plays, and working very well as a unit, but as the game went on, Henry Clay switched up zones prompting the Generals to adjust to the new plays.
Coach Denton made a comment about how the Lady Generals played "man to man." Man to man is a defensive tactic used in the majority of team sports. The idea was that each Lafayette player play would track and defend a corresponding Henry Clay player. The goal of the technique is separating the opposition. The Lafayette Lady Generals used this tactic to their advantage, but Henry Clay still played with determination. The game kept the audience at the edge of their seats, as we reached half-time with only a several point lead.
During halftime, the game talked about not turning the ball over. A turnover occurs before a team takes a shot, but loses the ball to the opposition due to a violation. They looked at slowing down on the offense in order to execute the shot, which would give them a better opportunity to play as a team and rebound the ball. These techniques are extremely valuable for a basketball game, but they also create plays which could cause a team to win or lose. However, the Lady Generals took that chance, in the hopes it would turn out well in the end.
After halftime, the Lady Generals returned to the court to face the opposition, remembering Coach Denton's advice regarding plays and goals. Henry Clay was gaining on Lafayette, not letting them make more of the impressive plays that had got them their lead. Team-members Anaya and Olivia both made some great defensive plays that permitted the other team from scoring, recalled Coach Denton.
Coach Denton also stated one player, who in particular, played better than she had in previous games. She has never started before, but Kiley Noble came in strong. She scored 19 points during this game, causing her to be the leading scorer as a Freshmen. Kiley Noble helped this team be stronger and more motivated, Coach Denton praised.
Our Lady Generals won the game by two points, the final score being 38-36. We won by a last second shot preventing it from being a tied game. The team clearly worked hard during practice and it shows during their games. They plan to finish this season with more wins and hard work from every player on the team. Go support our Lady Generals this season.
About the Contributors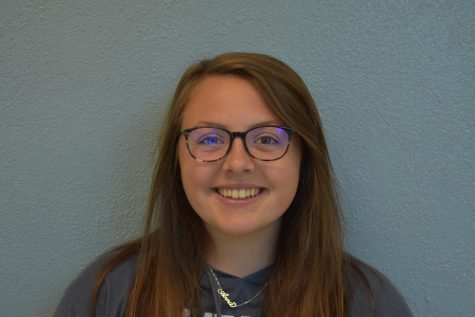 Anna Meadows, Arts Editor
Anna Meadows is a senior at Lafayette High School, she is  excited to be a part of the Lafayette Times to start her hopeful career as a possible journalist....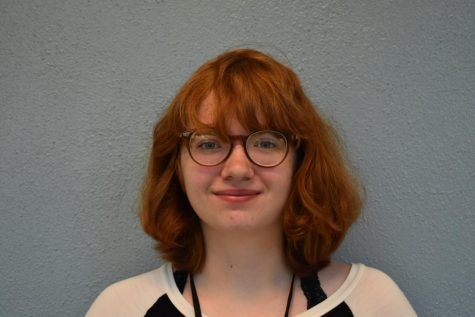 Lily Patterson, Cartoonist & News Writer
Lily Patterson is a sophomore and new edition to the News section. She has been vocally commenting on local and federal government decisions since her...