Kentucky Choir All-State 2020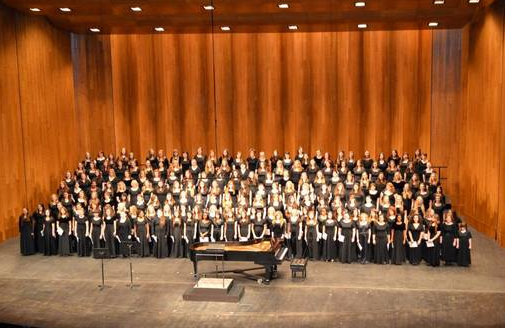 One of the highest honors for a Kentucky High School Choral Student is participation in the All-State Choirs of the Kentucky Music Educators Association, also known as KMEA, held annually in Louisville at the beginning of February. In order to prepare for this choral opportunity, students are taught a choral selection alongside their peers. The piece is the same for all auditionees. This year, it was Mon Coeur se Recommande a Vous, a French madrigal.
Lafayette conducts a first round of auditions, since the amount of students interested in participating is so large. This is done in front of our choral directors, Ryan Marsh and Laura Howard, and several notable guest judges. If you pass the first round done at Lafayette, you are invited to audition at Lexington Christian Academy with other choral students from all over the district. Final selection in dependent on this competitive audition, where the students must participate in a small ensemble, showcase their solo vocal skills, and demonstrate their sight reading ability for a panel of judges from across the state of Kentucky.
Once admitted into All-State, students are put into either SATB, a mixed choir, SSA, an all girls choir, or TTBB, an all men choir. Participation in any of these choirs is no easy feat, so those auditioning must prepare themselves to work hard and demonstrate patience. Rehearsal takes place in a large room filled with hundreds of high school students for roughly 7-8 hours a day for three days. Often the students are lucky to be under the instruction of a seasoned, special guest conductor. For lunch breaks, students are permitted to walk around downtown Louisville with their friends. If you're thinking about participating, get ready to get super close with the other members of your choir. After a long day, students are sent back to their rooms at The Galt House.
The final performance is held at the Kentucky Center for the Arts, which is well known for holding professional off-Broadway performances, such as Wicked and Lion King. It is truly the pinnacle of the visual and performing arts scene in Louisville. A crowd of around 1,000 or more is usually gathered to watch these amazing choral performances. The final performances are usually emotional because of the heartfelt speeches from conductors and tearful goodbyes from one new friend to the other. The performances never disappoint because everyone's hard work shines through.
Though auditions for this choral experience have already passed, I would highly recommend making the trip to watch your peers perform, and perhaps observe your first truly awe inducing musical experience. All-State takes place from February 5th through February 7th.
About the Contributor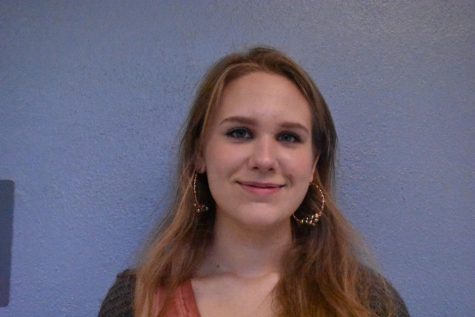 Emily Wrede, Arts Writer
Emily Wrede is a junior at Lafayette High School. She is a writer for the Arts section of the Lafayette Times. This is her first year writing for the Lafayette...