Lafayette Raises $35,020.16 For The Kids
Lafayette High School had their annual Dance Blue fundraiser on January 25th, 2020. It started at 6:00 pm and ended at 12:00 am. Dance Blue is normally a 24 hour, no sleeping or sitting dance marathon held at the University of Kentucky. At Lafayette, we participate in this marathon by having a 6 hour version of this event. Dance Blue shirts and other accessories were sold at the event, the shirts were $10 and they acted as your ticket to get in. When arrived, you go through a line, sign in with your name, grade, and time of arrival. Next to the entrance there was a large clear box where people could donate money for the fundraiser.
Multiple cameras were set up in the gym to take pictures with your friends, bouncy houses were set up, and they even projected the Kentucky basketball game on a wall. When you went to the gym you learned the Dance Blue FTK (For The Kids) line dance. It was a variation of multiple songs and a dance taught University of Kentucky Dance Blue representatives, the dance was repeated every hour, on the hour. The dance was really enjoyable and almost everyone participated throughout the fundraiser.
The cafeteria had a Dance Blue cover on the wall acting as a back-drop to take pictures in front of, there were also large amounts of food. Donuts, Cane's, Moe's, cookies and lots of water and soda as well. The dance team performed twice and the step team as well. Everyone enjoyed both the teams performances at this event.
There was a big turn out, and it got hotter and hotter as the night went on. At the end of the night, we all gathered glow sticks and the lights were cut off. Everyone had fun and danced, music was played and you could tell everyone was having a great time. Later on we performed the FTK dance for the last time and the amount of donations we received were announced. At the 2020 annual Dance Blue mini fundraiser we raised $35,020.16 for childhood cancer research.
At the end of the night, a group picture was taken of everyone at Dance Blue. After the picture everyone left with smiles on their faces and great memories of the night. This Dance Blue program would not be possible without our student council and the teacher sponsors for this event, Mrs. Schwab and Mr. Peters, as well as anyone else who helped out. Dance Blue 2020 was a complete success, thanks to everyone who donated money.
About the Contributors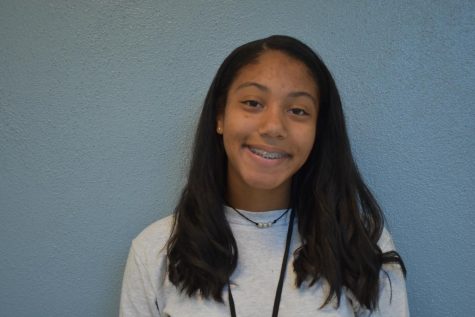 Kori Moore, Sports Writer
Kori Moore is a writer and photographer for the Sports section. She is a freshman and this is her first time writing in Journalism. She enjoys photography...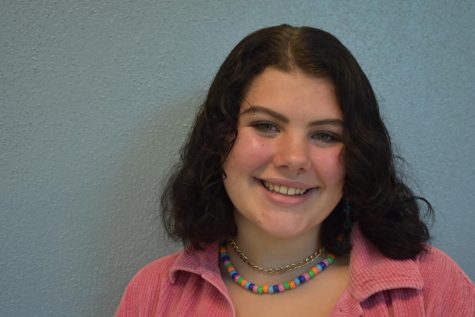 Violet Updike, Chief Photographer
Violet Updike currently is a sophomore at Lafayette High School. She is the Chief Photographer for The Lafayette Times, she is in Symphonic Orchestra and...