Playworks 2020
Lafayette Theatre is holding their third annual Playworks Festival. This festival has students directing and producing the shows as well as casting done by seniors. The plays, this year, are Homecoming directed by Chris McCormick and Mark and Mia directed by Tommy Flanigan.
Homecoming is about two estranged half-siblings that come together for the first time in five years for the funeral of their mother. The eldest left home after graduating, and has never returned. The youngest just graduated from highschool and is a freshman at the local community college. The youngest also has the closest relationship with their mother. Having two wildly different childhoods and complicated feelings about home, the two must reconcile to save their relationship, or risk losing each other forever. This is a two person play and the characters are Aaron, the oldest and Sidney, the youngest.
Mark and Mia is a love story. The story starts when we learn Ted, Mark's friend, is going to ask Audrey to marry him. After they get engaged Mark meets Mia at their engagement party and they fall in love. Through dance, we follow the next several months of their relationship and eventually their marriage. We pick up after their marriage three months later and learn that things are not going very well as tensions are very high between the two of them. This is a 12 person show.
The cast for Homecoming is Luke Dailey as Aaron and Mallory Crouch as Sidney. The cast for Mark and Mia is Daniel Baesler as Mark, Helena Schatzki as Mia, Brendan Naish as Ted, Sydney Hall as Audrey and the ensemble includes Kathure Miriti, Jason Dinh, Avril de la Llana, Madelyn Royster, Charlie Naish, Jackson Greene and Ainsley Thomas. Students are doing tech for both shows.
All the shows will take place on May 13th, 14th, 15th and 16th 2020 in Beeler Auditorium.
About the Contributor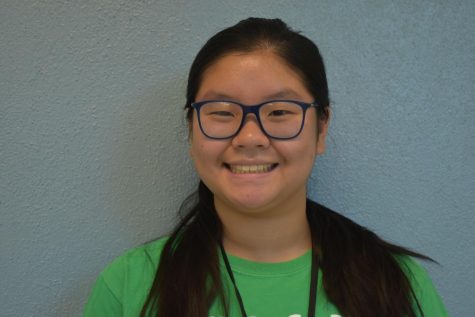 Abbey Hall, Arts Writer
Abbey Hall is a freshman at Lafayette and this is her first year in Journalism. She is a staff writer for the arts section. Abbey participates in choir...