Kentucky Addresses Eating Disorders with New Legislation
There has recently been a new bill issued within the Kentucky Senate, Senate Republican Chair Julie Raque Adams of Louisville explains that Senate Bill 82 is a measure establishing the Kentucky eating disorders council. Within the last month, a Kentucky mother traveled to Frankfort twice to testify about the hard decision she had to make to send her daughter out of state for treatment for her anorexia. Anorexia is an emotional disorder characterized by an obsessive desire to lose weight by refusing to eat. That is something that no parent should ever have to go through. It's something no child should ever have to go through. No one should feel that uncomfortable in their skin that they go through something so unhealthy to lose weight.
Raque Adams who is sponsoring the bill mentioned, "The issues of eating disorders have been largely ignored in Kentucky."
During the Senate proceeding, Raque Adams also said, "It is a mental health diagnosis that essentially means an individual has little or no options for care in the state. It is time for this issue to be addressed by the members of the General Assembly."
Raque Adams further went on to mention that 900,000 Kentuckians including 30,000 children have been diagnosed with an eating disorder –anorexia, bulimia, binge-eating disorder, pica, or rumination.
Raque Adams went on to say the Senate would establish the Kentucky Eating Disorder Council. The group will oversee the development and implementation of eating disorder awareness and develop and implement eating disorder awareness, education, prevention, and research programs. The council would also be responsible for making changes regarding access to care for eating disorders.
Raque Adams was pleased to say that the council would include representatives from post-secondary institutions that specialize in these types of issues. This is beneficial so that there will be people on the council who know what they are talking about.
The bill has been moving forward, but has not been officially signed into law. As of February 13, the bill has been sent to the Health and Family Services Committee.
About the Writer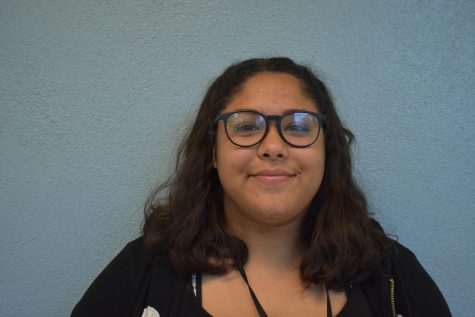 Anna White, Opinions Editor
Anna White is the Opinions editor for The Lafayette Times and is a sophomore. Anna loves to journal and write short stories in her free time. She will...