Lafayette Front Office Renovation
On Monday, February 24th, Lafayette began renovations on the main front office of the building. These renovations are due to Fayette County's 10-Point Safety Plan, which was created by Superintendent Manny Caulk and associates, in light of many school shootings and safety violations all around the country. The renovation will include creating a new "Security Vestibule" to add another layer of protection between the front door of the school and the remainder of the building.
Lafayette is not alone in these renovations, as 28 sites in Fayette County are receiving these new "Security Vestibules." Older buildings' front offices were deemed not as protective as the likes of newer and more modern schools, like Frederick Douglass High School and Jessie Clark Middle School. The sites receiving renovations include School for Creative & Performing Arts (SCAPA), Bryan Station High, Booker T. Washington Elementary, Crawford Middle, Dixie Elementary, Fayette Co. Preschool Center, Winburn Middle, and Northern Elementary.
Most of the construction is set to begin within the month of February and be completed by December 2020. Fayette County contracted Sherman Carter Barnhart Architects, Ross Tarrant Architects, and JRA Architects to complete the task. The project comes in at the grand cost of $4,776,624.00. A very large sum, but just a fraction of Manny Caulks 13.5 Million Dollar 10-Point Safety Plan, which in 2018 added a 5 cent property tax increase to all of Fayette County.
Caulk states, "For less than the price of a small pizza or movie ticket each month, we can ensure that the children of Fayette County have the safest schools in the nation, implementing these changes comes with a cost. But I assure you that there is also a cost for doing nothing. And that is a price we simply can't afford."
For those unfamiliar with the layout of Lafayette, the front office lies in front of the school's rotunda, a place to display trophies and some of Lafayette's history. It also serves as one of the main hallways, connecting the east and west parts of campus in one single hallway. So how has this, for many, unknown renovation affected the daily lives of students?
When asked if the renovation has affected them in any way, Junior Mikaela Scott says, "Yes I have to walk further and make contact with more humans to get to my bus and it's just devastating."
When asked the same question, Sophomore Dan Whitaker said, "I now have to exit through the Beeler [Auditorium] side exit, which I found out was actually quicker, but still kind of annoying. It kind of makes me feel claustrophobic looking at it."
The Times Co-Editor in Chief Emma Taylor commented, "I had to walk from Beeler [Auditorium] to the Guidance Office, to Mrs. McPherson's room, to room 127, and it was stressful not having the rotunda because I had to walk all the way around."
On the contrary, Sophomore Colin Farmer told the Times, "No, I haven't had anything bad happen. I haven't really noticed a change."
While there are mixed reactions among the student body, parents will notice the difference as the Front Office has been temporarily moved into a small room off to the side of the Beeler Auditorium. This means checking students out or dropping off a forgotten lunch will remain in Beeler until the Office is complete and safe to move back in to.
So whether this has ruined your in-school commute or not affected your life at all, the renovation is here until it is completed. An important thing to remember is Fayette County's motto, "It's all about kids" and that is the central reason behind this renovation, behind this 13.5 Million Dollar Plan, and behind this tax raise to the community. It is to provide us with protection and hopefully some peace of mind within the country we live in.
"One thing I've learned about Fayette County is that we don't do things halfway here. Our community demands world-class schools, and I believe this is the best course of action for us to take at this time," -Manny Caulk
About the Contributors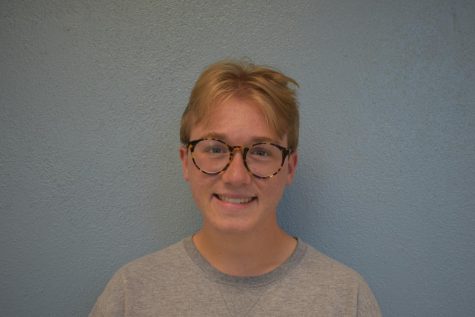 Noah Sprout, Copy Editor
Noah Sprout is currently a senior in the Times, and holds the position of Head Copy Editor. Noah is a proud member of the Bluegrass Youth Sustainability...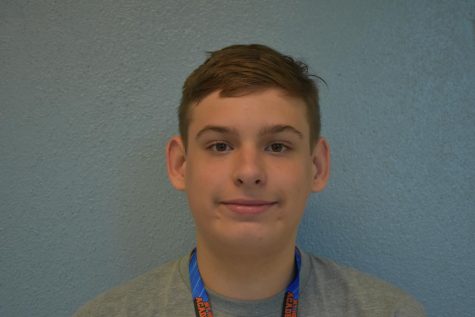 Adam Kenner, Photographer
Adam Kenner is a freshman at Lafayette High School and this is his first year of writing for The Times. Adam has struggled in school due to anxiety and...