Online Church Services During the COVID-19 Outbreak
The COVID-19 outbreak is affecting all of us right now in many ways. Schools all over the world are being cancelled and many people are out of jobs, as non-essential stores, like those at the mall, have been shut down. Toilet paper and even some foods aren't in stock at stores, and many people are starting to get restless at home. Most people in quarantine are rarely leaving their houses, but that's not the only thing that is being "cancelled" or shut down temporarily.
No more than 10 people can be in a church at a time, and because there are typically more than 10 members at a church, many churches have been doing live broadcasts on TV and social media. This allows people to worship from home.
As well as usual Sunday church services, many churches also have youth groups and other meetings. These now have to be done over Zoom or any other app that could be used to communicate.
Some people would say this is going well for them and others would say they hate it. Everyone that is a part of a church now has to attend virtually and worship from afar, and it can be different then the way they were used to doing it.
Elder Tasha from the Gate Church here in Lexington says, "We as a Church are flourishing in this time of famine. Submitting to the executive order of the Governor definitely came with discomfort but our faith never wavered concerning His Church and His people, we knew it all will be well and it has. Our people are faithful and they have shown up via Zoom and Facebook. Our attendance has not changed. The people are also in good health and are prospering during this time. They are still giving and we as a Church are truly blessed. The only thing I miss is face to face contact. Being able to gather and love on them and look them in their eyes, but thank God for technology. Being one body and having the same Spirit we are always connected."
Many people have their own opinions about the situation but we just have to see how this all plays out. Despite what has been thrown at them, churches have continued to worship.
About the Contributor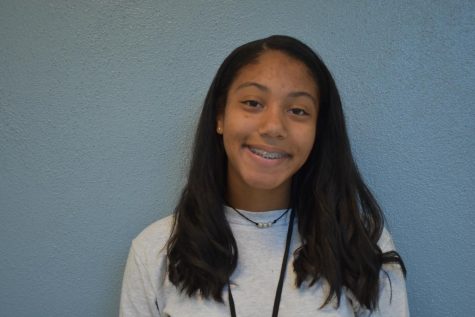 Kori Moore, Sports Writer
Kori Moore is a writer and photographer for the Sports section. She is a freshman and this is her first time writing in Journalism. She enjoys photography...