Hello Dolly Cancelled Due to COVID-19
From April 23rd through the 25th, SCAPA was planning on putting on a production of Hello Dolly at the Lexington Opera House. Unfortunately, this production has been cancelled due to COVID-19. This was announced to the cast and crew on March 17th via Remind. This news is heartbreaking to everyone but especially for the seniors, who don't get to have and perform their final SCAPA show. The seniors who were in the show are Abby Cunningham, Luke Dailey, Harrison Hancock, and Mike Thompson.
Hello Dolly was cancelled because the Lexington Opera House is closed until further notice, like many other buildings here in Kentucky. Ms. Labrillazo and SCAPA had put money into the Opera House so they could do the show but the Opera House gave them an option to take their money back before it was too late to do anything. So, SCAPA was able to back the money knowing they wouldn't be able to put on the show with COVID and with all the schools closing.
The production was also cancelled due to social distancing requirements. Governor Andy Beshear said in March about after a few days schools had closed for a few weeks, that we need to start social distancing from each other because contact with others means that you can get the virus and also spread the virus. Because everyone is in contact with other people in the show, there would be likely that someone could get the virus from someone else and then pass it on to someone like a family member or a friend.
Harrison Hancock, a senior this year, was casted to play Horace Vandergelder in Hello Dolly. He says, "I'm wrapping up Hello Dolly by remembering the memories I made in the process and the knowledge that I know it would've been a great show."
Although everyone is upset about the show being cancelled, it was a called that needed to be made in order to protect all the students and those who would have went to watch it so no one gets the virus. With this, please stay at home, and hopefully nothing will stop next year's SCAPA show.
About the Writer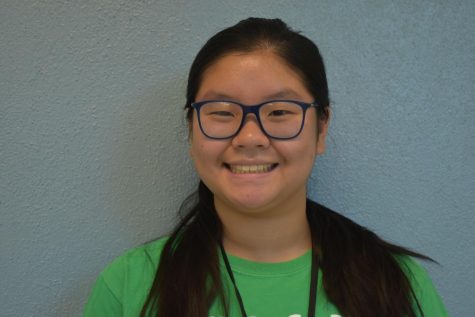 Abbey Hall, Arts Writer
Abbey Hall is a freshman at Lafayette and this is her first year in Journalism. She is a staff writer for the arts section. Abbey participates in choir...