Meet Avogadro II, The Chemistry Critter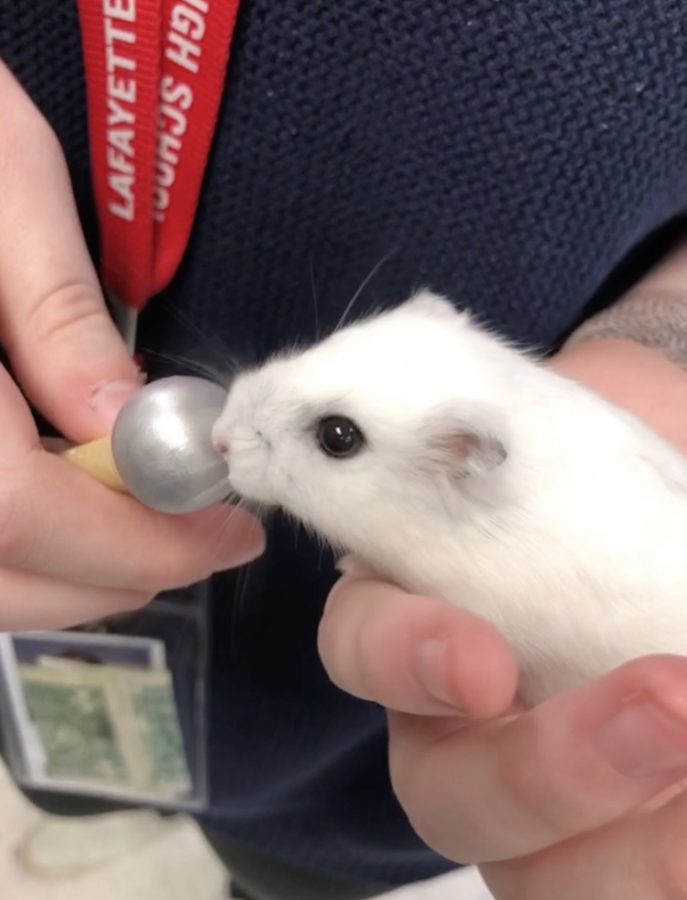 Many students are bored by just the thought of school. Waking up to an alarm at 6:30 am is not a pleasant experience, and not many people are excited to catch the school bus every morning. However, one thing that can make school a much more exciting place is to have a class pet. Meet one of the many class pets here at Lafayette, Amadeo Avogadro II, the dwarf hamster, belonging to Mrs. Regnier. Mrs. Regnier teaches biology and chemistry, and having class pets has really improved her classroom experience, not only for her, but for the students too.
Mrs. Regnier has had many other class pets, including praying mantises, guppies/fish, shrimp, and leopard geckos. There are many benefits to having class pets, according to Mrs. Regnier, "They're good for class culture, help promote empathy and responsibility, and help lessen anxiety. They make students happy, and can sometimes be the highlight of a student's day! They can also be an incentive or motivation for completing work."
Who wouldn't want to play with a cute little hamster after completing class work?
There can also be some downsides to having a furry friend. There's always a possibility they could get loose or hurt, and animals have very short life spans in comparison to a human. However, this can be a good learning experience for students, and although it is hard, the death of a pet can teach students a lot about the circle of life.
Avogadro, also known as Hammy, has been a wonderful pet for students who don't have the opportunity to own a family pet. With a whopping 1,648 followers on Instagram, it is clear that not only the students at our school, but also people online love him. You can follow his Instagram @chemistry.critter to see adorable pictures of him in his very own hamster-sized lab. Hamsters are already adorable as they are, so prepare yourself for seeing a white ball of fur holding a miniature microscope. He is a great scientist of our generation.
If you've never met Avogadro, make sure to pay him a visit as soon as we're back in school, whenever that may be. In the meantime, his Instagram posts are a lovely break from reality in strange times like these. Hang in there for Avogadro, we'll get through this.
About the Writer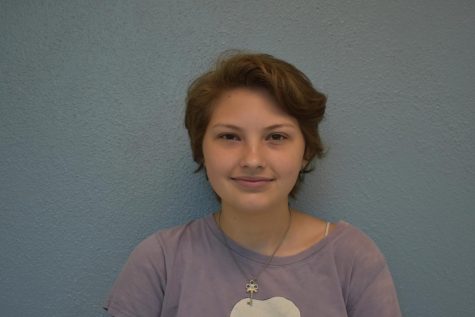 Emma Gober, Alumni Editor
Emma Gober is a freshman at Lafayette High School. She moved to Lexington, Kentucky from Dallas, Texas in 2016. This is her first year in journalism and...