Virtual Tutors During COVID-19
These past few weeks have been a struggle for everyone, from teachers to students, and their parents. Ever since the end of March, students have been home doing school studies, wondering if they'll get to walk their school halls again this year. Those who struggled with their school work and needed help understanding the criteria better have been able to ask their teacher during class, or sometime after school. But now, with students doing schoolwork at home there are some who have a difficult time and need the help of someone going through the steps with them\; during this time students and teachers need to be there for each other more than ever.
Students and teachers are willing to help now more than ever by coming up with the idea of Seniors aiding students. Giving their email and phone numbers so those students can stay in contact with them. During this time, students will ask the seniors questions about the work they are doing, those seniors will then, to the best of their abilities, help them understand the workload.
Ally Watrous, a senior, has said seniors will get in contact with the students through a scheduled Facetime or Zoom meeting, during a time that works best for the student. When asked about how the tutors will be grouped for each of the classes she said, "We will try to find a tutor for any subject that is needed. When a form is submitted, it will be assigned to a tutor depending on the times, subject, and the grade. Then the tutor will be in contact with the family to set up a tutoring time."
What is asked of those who do submit forms, are the will to ask for help and to be patient during this time.
Another goal is to be as flexible as possible in order to fit that student's needs. Ally stated, "This is a hard time for everyone and I don't want there to be rebound percussion next year because students couldn't learn all the material."
Every senior who is doing this does it for the good of those who need help and to make it easier for students next year rather than it being a hassle for next year.
The point of this program is to help students, their families, and the teachers. Knowing that teachers are being asked questions from so many of their students about the work and when it is to be done, and what is expected of them. Anna Jeoung, a senior, said their goal is, "To give back to the people on the front line dealing with COVID-19 cases… I think that providing kids (especially the ones with parents who are essential workers) with the resources needed to better their education because we can build a relationship with the students and be like the "older sibling" people look up to. And more underdeveloped areas, we can teach the material in a way that they can be influenced by us and help better their community's education in a future pandemic like this."
Anna Jeoung has said that she is willing to help any student she can, but she is also comfortable for those students in the STEM classes. She is willing to help those who need help and finding ways for that student to make sure they can pass that class and have a grasp for that concept.
Another senior, Sarah Perry, has said that she loves this program because not only does it help people but it's also a way to socialize safely at their homes. "I just hope people are able to get the help and support that they need. I think this is a brilliant idea, and I'm kind of miffed I didn't think of it myself." Those who are afraid that they won't know the person, that's okay. The point of this is to see some new faces and be able to get aid. Have some socialization and meet new people along the way. "Even if we are initially strangers it's good to see a fresh face once in a while."
Ana Nickel, a senior, is also a part of this great opportunity. When asked about whether this program would last even after the virus mess she said, "NTT, Non-Traditional Tutoring, is a wonderful way for K-12 students to get personalized academic help beyond what has been provided. For now, I believe that it is just for during the virus but depending on the turnout and public response, I don't see why it wouldn't continue."
If this was to go well. As it is hoped then this could become a normal thing for students to have next year to have extra help.
The seniors' goals are to help as many students as they can, have them pass their classes, be prepared for next year, and not feel as though they are behind. In order for students to get help, they need to fill out some simple questions on a google survey. The Google form can be found here Everyone stay safe and don't be afraid to ask for help if you need it
About the Contributor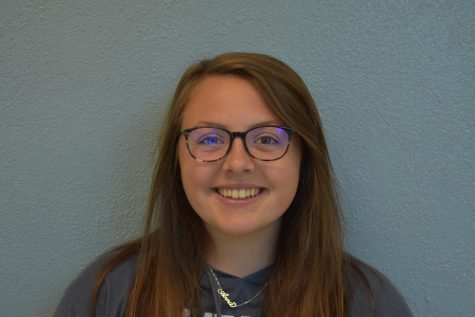 Anna Meadows, Arts Editor
Anna Meadows is a senior at Lafayette High School, she is  excited to be a part of the Lafayette Times to start her hopeful career as a possible journalist....