Halloween In Lexington
There are guidelines on how to be safe at school, at work, and at home, but what about events such as Halloween? According to Mayor Linda Gorton, Lexington's trick-or-treating will take place on Saturday, October 31st, 2020 from 6 PM to 8, while enforcing the Kentucky Public Health Guidelines for Halloween.
In order for families and communities to safely celebrate Halloween, Dr. Steven Stack, the Kentucky Public Health Commissioner, released a set of Halloween guidelines. They are as follows:
Place individually wrapped candy outside on the porch, driveway, or table.
Maintain a social distance of at least 6 feet from anyone not within your household.
Always wear a face covering. Halloween masks do not count as a face covering.
Clean hands before and after touching wrapped candy.
Trick-or-Treat in your own neighborhood. Do not travel to other neighborhoods.
Use hand sanitizer often, especially after contacting frequently-touched surfaces and before eating anything.
Stay home if you are sick.
If your child is at greater risk of complications from COVID-19, use extra caution and avoid moderate and high-risk activities.
Consider the people in your household who may be at risk of greater complications from COVID-19.
Focus on keeping Halloween fun and safe for children by avoiding adult activities that further increase the risk of COVID-19 transmission.
Mrs. Presley, a Lexington mother with two children, believes these guidelines are "reasonable and necessary." She is thankful, "that kids are still allowed to trick or treat while maintaining safety protocols" and appreciates, "the thoughtfulness and making sure everyone stays healthy, while also allowing families to enjoy the holiday."
Dr. Steven Stack says, "If you're sick, have fun at home and don't go out in public." It is unfortunate for those who are sick that they can't go out and celebrate Halloween. Here are some ways to enjoy Halloween safely, for those who are unable to trick-or-treat:
Carve or decorate pumpkins for display.
Decorate your home or living space.
Have a virtual Halloween costume contest.
Watch Halloween movies with the people you live with.
Have a scavenger hunt for Halloween treats in and around your home.
Drive-by costume or car decorating contest with judges who are social distancing.
As well as trick-or-treating, Dr. Stack gave some of his insight about guidelines for local Autumn events: "No haunted houses where people are shouting and screaming and people are jumping at you" will be allowed. As well as, "hayrides and things where you're all sat and packed in the back of a tractor together."
A few of the local events that will not be taking place this year include the Thriller Parade, the Halloween Festival, and Little Goblins Galore at McConnell Springs. Even though these particular activities are not occurring this Fall season, there are other ways to safely celebrate and enjoy Halloween. You can take part in these following activities and events:
Jack-o-lantern Trail Pumpkin Pledge at McConnell Springs
Dia de los Muertos Performance Showcase at Moondance Amphitheater
This year especially, it is important that we make the most of the holidays. Through the trials and tribulations we are experiencing, Lexington is planning on creating the most memorable Halloween yet. Make sure to always wear face masks, and sanitize the objects and surfaces you come into contact with. Following these guidelines is not only expected, but required of every person planning to participate in trick-or-treating, and other Halloween events.
Though we are in the midst of the coronavirus pandemic, you can count on the community to make the best of this Halloween. Mayor Linda Gorton says it well, "Just have fun! That's what trick-or-treating is all about."
About the Contributors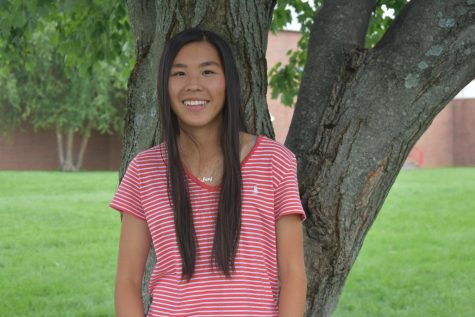 Sydney Breeze, Copy Editor
Sydney Breeze is a junior attending Lafayette High School. Her writing interests are news, features, sports, alumni, and opinions. She enjoys all sports...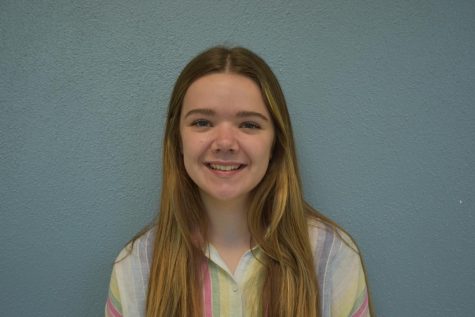 Ella Presley, Copy Editor


Ella Presley is a sophomore at Lafayette and is a member of the Pre-Engineering program. When she manages to find free time, she enjoys learning foreign...