Lafayette to Meet Henry Clay in Opening Round of Playoffs
The Lafayette Generals (1-5) have qualified for the KHSAA football playoffs and are set to face the Henry Clay Blue Devils (1-3) on Friday, November 20 at 7 PM. In their previous meeting, the Blue Devils escaped with a victory, 7-0. I sat down with current starting quarterback Myles Florek to discuss last week's loss to Dunbar, and how the Generals are looking to prepare.
Interview transcript was shortened for clarity and brevity.
Q- Last game we lost 45-0, another shutout loss, how has team morale been recently?
A- Well, having two big losses in a row like that never helps morale, but I will say that we have been a lot more focused this week in practice, and we're ready to just get back out there and help the team get a win.
Q- In your last meeting with Clay, they kept it on the ground. They had well over 200 rushing yards and Lafayette had 43 total yards of offense. How are you looking to beef up the offense?
A- We're looking to change up the gameplan a little bit. But, really it just starts with our offense getting off the ground, and that's kind of on me as quarterback… Our defense did phenomenal in that game, held [Clay] to seven points, but it all starts with the offense.
Q- Last week was your first [varsity] start, what was it like to have to lead the team as a sophomore against your in city-rival?
A- I was pretty excited, but, whenever it hit me that it was our in-city rival… I got a little nervous, but that shouldn't have affected my game too much. I did as much as I could with what was given to me and I'm looking to just have a better game next time and help out the team as much as I can.
Q- There's one player I want to talk about specifically, William Webb. In the last game he rushed for well over 100 yards… and also had six tackles, one tackle-for-loss. How are you looking to counter him this Friday?
A- Yeah, he's a really good player, I think he's phenomenal… But we're [going to] treat him like every other player and neutralize him and win the game by not giving him the ball.
Q- The last few games [Lafayette] has played has been at home, both of those being some pretty devastating losses, but what's it like to go on the road for the first round of the playoffs? Is there any additional pressure?
A- You know, we started out the season a lot on the road, so having the last few games at home helped us… get ready for the playoffs. I don't think it'll be any different, it'll just be like starting the season over again.
It's quite promising to hear that the team is focused heading into this game. In the last meeting, Clay had 251 total rush yards, with 204 of those coming on the ground. It's been established that the Generals have a poor run defense, however in that game they held the Blue Devils to seven points, allowing one of four red-zone conversions. For the defense, keeping Clay out of the red-zone is key.
As for the offense, it's simply a matter of doing better. Tanner Pace (now playing at wide receiver) threw 3/15 for 24 yards and two interceptions in what was overall a sickening offensive performance from the Generals. However, the Generals have improved on both sides of the ball, and as long as Lafayette can actually march down field and score some points, they can stay in the game, and even escape with a win.
The winner of this game will play the winner of the game between Dunbar and Tates Creek.
Prediction: Henry Clay 10, Lafayette 7.
The game will be live streamed through MaxPreps: Henry Clay vs. Lafayette 6A Round 1 Playoff
About the Contributor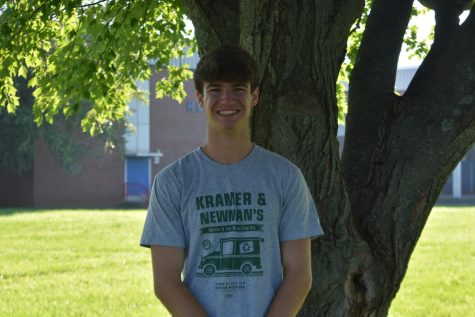 Josh Smith, Editor in Chief
Josh Smith is the Co-Editor-in-Chief of The Lafayette Times. Before heading The Times, Josh spent two years as the lead sports reporter. He has four younger...