NTI, WiFi, and Me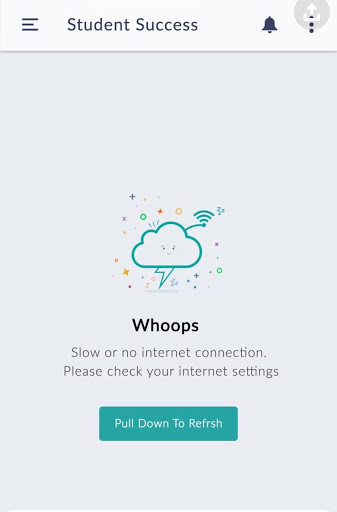 NTI has been a hassle for us all. Between a vague routine and technical difficulties, you can always find somebody getting frustrated with their new version of school. One main situation that creates a challenge in being successful these days is connection issues, whether it's having no WiFi for a day, or constantly dealing with an internet connection that hates to work.
Issues distanced learning creates vary based on situations. Some may have strong connections and never have too much of an issue with their internet. However, others may not have a connection at all and need to travel to a spot with a better connection, such as the library, in order to attend a digital class.
An anonymous sophomore student shares a few of her struggles, saying, "In my area, the power has gone out three times in the last two months. Every time this has happened it has unfortunately been during school hours." We all have been there at least once or twice.
"I am very fortunate to have access to friends' WiFi, a hotspot, and the library, so it has not been too much of an issue." She continues, "I have a friend who has had numerous WiFi problems and has been unable to submit assignments for a few days on end. He did not have access to a hotspot, a friend's Wi-Fi, or the library because he doesn't drive yet. It has really stressed him out and caused his grades to slip to D's. Thankfully, he was excused and given time to fix it."
Students everywhere can testify to being unable to connect and do their homework, and if teachers weren't as understanding as they are, we could be in a heap of trouble. The level of stress this can cause could also affect students' ability to learn, complete work, and carry on with their general life.
The amount of difficulties also varies based on your position, whether you're a student, teacher, or general staff member. It's difficult to tell which position is more stressful since both are flooded with work and responsibilities. While teachers have to manage their time in classes and make sure assignments are getting graded and updating students' final grades, students have a similar struggle. They have to make sure those assignments are done, and actually doing them can take a good amount of time.
Mrs. Howard, Lafayette's very own controlling stress teacher, shares her insight on these issues. "This is the most challenging part of my teaching career, and I've been teaching for fifteen years," she stated. That claim alone should be enough for students to realize they aren't the only ones struggling.
As a controlling stress teacher, she's very good at noticing when the people around her just aren't doing well. "I've noticed more stress among teachers rather than current and past students," she said. "Some teachers can be flexible, but others have lots of issues, depending on the class. Take art for example, how do you teach pottery without clay? She had to go through the entire process of handing out supplies, and that isn't easy."
Not only does having issues with the internet cause a lot of problems, but so does setting it up to zoom classes, in some cases. If that by itself causes a lot of stress, imagine if your connection fails you after spending so much effort getting it ready.
When Mrs. Howard was asked to elaborate, she continued, "Some teachers are loving this and have a system figured out, but there's definitely some tension overall. Although teachers were stressed and anxious at the start of school and some still have the stress of teaching from home while managing their families, I have also witnessed teachers adapting and adjusting to the stressors, as well as several teachers rising above and beyond, engaging with students in unique ways."
Learning online is definitely a learning process for a variety of things, including teaching. It makes some things easier but makes others extremely difficult. "Mainly, I miss the students!" Mrs. Howard expressed this throughout the duration of her interview.
"You can't replace communication. We can do lots of things online and learn lots of new things, but I can't connect with the kids. Especially as a controlling stress teacher, I'm used to being able to identify when kids are upset, and then help them."
Connecting with others online is difficult enough, and if you can't even get your device up and running, that's a huge opportunity tossed out the window.
"A summary I've noticed, students are dealing more with isolation and depression, while teachers are dealing with more anxiety and pressure. My heart goes out to the families who can't provide the same support that is offered at school during virtual learning," Mrs. Howard commented. "For those students alone, in person school is a much better option. I prefer actually teaching online, but communication is lost, and it can't transfer it over to the internet. Students can't be as vulnerable."
How can school be further adapted to those who can't attend zoom meetings without excessive stress and effort? Who knows how long NTI will continue? Questions like these raise anxiety on both rides. We've just got to persevere for now.