Home for the Holidays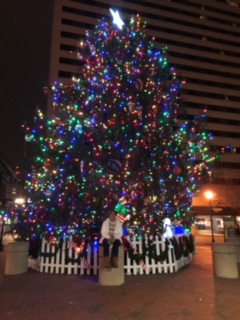 Tis the season, pass the eggnog, sit around the Christmas tree, and drink hot chocolate. This Christmas season definitely has some changes and challenges to it, but It's important to spend time with family, and it's also important to take precautions to stay safe.
There are many activities to do with friends and family this holiday season that can be both fun and safe. Though it's been encouraged to stay at home, if you are going out make sure to wear a mask and keep yourself social distance from others. Likewise, there are so many activities to do in your own home since many of us will choose to be home for the holidays.
Gifts
There are so many gifts to give to different people. When thinking of what gifts to give it can be hard, but think about their interests, hobbies, favorites, etc. There's also many ways to give your presents too, you could have a secret santa, white elephant, or a big gift for everyone to enjoy. It would also be fun to create a theme, like whether gifts are store-bought, home made, less than $20, etc. There are creative ways to hand out gifts to each other.
Significant Others
Being with someone you love romantically during the holiday season gives a different kind of special and warm feeling. There are safe alternate ways to show your appreciation and love. You could pamper them with a special experience, like breakfast in bed, a special dinner, or just making the day all about them and making sure they feel special. Showing love to your significant other can be simple during this pandemic, and doesn't have to be grand. It's the thought that counts.
Parents and Siblings
There's nothing better than being with your family around the Christmas tree, having a good time. With family, it's tempting to go out and have fun in the public, but there's so many alternatives to do at home, like making a family scrapbook, DIY sweater pillows, drinking hot chocolate and watching a movie. Parents at home could get creative on how to keep their kids entertained. Children could make Christmas bath bombs, desserts, cute little coupon books. Having an imagination this holiday could spice it up for kids, parents and everyone.
Though there's so many activities to do at home, if you do choose to go out, be sure to take precautions about COVID measures. You are advised to wear a mask or some kind facial covering, and you are required to social distance, at least six feet apart. If hosting a dinner, be sure to wear masks and social distance. Encourage visitors to your home gathering to quarantine themselves for 14 days before visiting, also be sure to ask all guests if they have any signs of symptoms of COVID-19, or if they have been in contact of anyone who has COVID-19 or has been around someone who has. It's important to take these measures seriously to be and stay safe during the holidays.
About the Contributor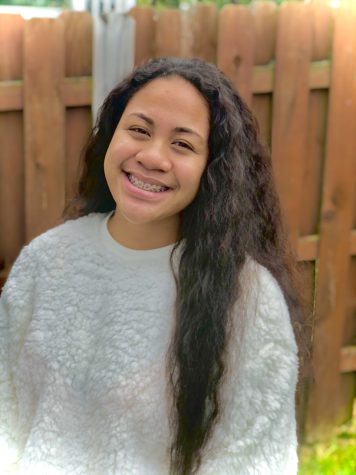 Callissa Fuamatu, Staff Writer
Callissa is a freshman and her first year writing for Lafayette Times. She is in the spirit committee of Lafayette's Student Council and has a twin sister....