Boys Basketball Preview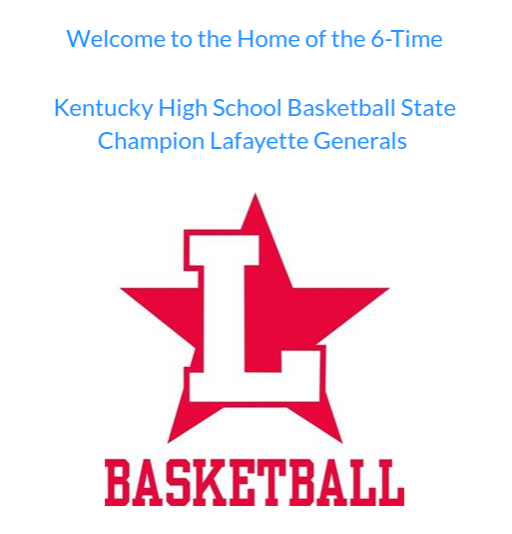 Boys Basketball Preview
2020 has brought it's fair share of challenges and troubles. Starting this year's basketball season may be one of those problems. Each team had their own separate days of tryouts with Varsity having theirs on October 26 and freshmen having theirs on October 28. The team's head coach is Lafayette teacher, Mr. Mendenhall, you can find his email on the Lafayette basketball page. And KHSAA has implemented the new COVID guidelines for both students and coaching staff to follow.
As tryouts for both the varsity and freshman teams have now concluded on October 28, the Lafayette Boys' basketball team has now picked their new rosters and have begun their practices. This year is going to be exciting due to the circumstances. Practices are now starting at 7:15 to 9:00 pm, and they are everyday. Coach Adam Wilkinson will be the JV head coach of this season, and Coach Kevin Bottom will lead the coaching on the Freshmen team. Coach Scott Pugh will be in charge of the strength coaching.
This year's season does have a few minor changes. One of those changes is that the varsity team and the Freshmen team will no longer practice together and freshmen are not allowed to play on varsity, only freshmen teams. Another change is that the players are only allowed to bring in 5 guests and people who are not registered as those guests will not be able to watch the games. Other than that, the season will still consist of the regular 50 games. Pretty soon, Lafayette will have their first game. The schedule can be seen done below. Be there to watch at Lafayette high school gym at 12:00 pm.
This year's Lafayette basketball season schedules for each team:
Freshmen-
1/16 – Lafayette vs Lexington Catholic Home
1/22 Lafayette vs Henry clay Away
1/25 Lafayette vs Lexington Catholic Away
1/30 Lafayette vs Bryan Station Home
JV team-
12/4 Lafayette vs Madison Central Home
12/15 Lafayette vs Tates creek Away
1/8 Lafayette vs Tates creek Home
1/12 Lafayette vs Lexington Catholic Home
1/15 Lafayette vs Bryan Station Home
1/20 Lafayette vs Paul Laurence Dunabr Home
1/22 Lafayette vs Henry Clay Away
1/26 Lafayette vs Lexington Catholic Away
2/6 Lafayette vs Henry Clay Home
Varsity team-
12/1 Lafayette vs Paul Laurence Dunbar away
12/4 Lafayette vs Madison Central Home
12/5 Lafayette vs Butler Home
12/10 Lafayette vs West Jessamine Away
12/15 Lafayette vs Tates Creek Away
12/19 Lafayette vs Lexington Christian Away
12/21 Lafayette Vs Villa Madonna TBA
Freshman team:
1. Brady Kirk
2. Drew Biddle
3. Peyton Prichard
4. Nate Stivers
5. Zach Reyyan
6. Tavion Cotton
7. Houston Beyert
8. Jayden Turley
9. Caleb Swift
10. Austin Seivers
11. Jaxson Howard
12. Aiden Dailey
13. Justin
Varsity Team:
1. Kobe Blake
2. Will Stanfield
3. Devin Johnson
4. Quiesan Hunt
5. Shawn Perkins
6. James Reeder
7. Isaiah Romero
8. Javon Adams
9. Jayd Huynh
10. Iren Doneghy
11. Ray Mosley
12. Emmany Bandumma
13. Nick Napier
14. Tristan Jackson
15. Campbell DeYoung
16. Pike Heart
17. Kyle Raines
18. Abe Nelson
19. Ray Surratt
The 2019-2020 basketball roster, they went on to play in the tournament.