How are teachers doing currently?
While participating or observing online school sessions everyone seems to check on how the students are doing and worrying about them struggling. They seem to want the best for students and for them to succeed. People even take it upon themselves to make sure their mental health is doing all right, but what about the educators? Why aren't we checking up on them or worrying about them struggling? How is their mental health during this time?
Teachers worry about students more than themselves, as they tend to be very selfless. Many teachers had the same answer when asked, "How has NTI affected the way you teach or work?" saying they wish students could come back to school, putting the students before themselves. It's almost second nature to them.
When asked about the topic "How are teachers doing currently'. Lafayette guidance counselor Sarah Day responded with, "I wish more students would reach out more." It appears that it's hard for students to reach teachers during online learning. However, this has seemed to put a hold on teachers due to being worried that their students are not getting all the materials that they need.
When asked, "Has NTI added any stress or made you feel a certain way?" Ms. Day also responded with, "It gets kind of lonely". With very few teachers that go to school on a regular basis, there is not much social interaction with their peers. Teachers have also been spending many hours a day to make sure that students have all they need, resulting in the teachers having much less free time.
NTI has caused many problems and changes for both the students and teachers. There have been many negative effects from Zoom. For example, there have been network errors, communication issues and interpretation issues. NTI threw many curves to teachers and students, but teachers are the ones that have been hit the hardest.
Many hands-on teachers have had to change the way they teach completely to meet the required curriculum without doing anything in-person. Many science teachers have had to give-up doing labs completely because not all students have the required items. So most work has resulted in book work, which is not fun to most students and teachers, but we have to remember that our teachers are doing their best.
When asked "Has NTI caused you to change the way you teach", Cassady Gorrell responded with, "In the beginning NTI changed so much about what I taught! Especially with a class like theatre, I had to find a way to modify activities, engage people online, and make sure we were still building ensembles." Many teachers are trying their hardest to adapt to the way NTI works. As well as still continue to engage and communicate with students even with the problems NTI is throwing their way.
When speaking to another teacher at Lafayette, Sherri McPherson Journalism teacher she stated, NTI had been both a blessing and a curse. Mrs. McPherson says her favorite part is,
"The students who are usually the quiet, introverted ones interact with me through the chat. I have had students confidently ask some great questions through the chat that might not have spoken up in a class of 37 students." But she has also expressed that with three teens at home she feels that they have gotten less support from their mom due to her teaching overload.
After interviewing these teachers it is obvious that they also struggle with NTI.Virtual learning through a pandemic has been difficult for everyone, students and teachers. But we need to start checking in with our teachers as well, school is not just about the students it is about the teachers, the staff, all educators. We must keep in touch with the teachers to ensure that our students have a great education.
About the Contributor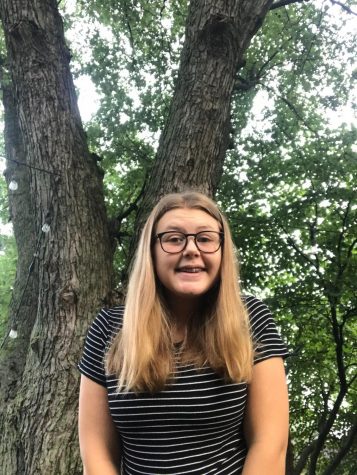 Rylie Miller, Staff Writer
Rylie Miller is a freshman at Lafayette this year, with no prior experience in writing.  Rylie plays volleyball for  both Lafayette and Lexington United....