Town Branch Park
Going to the park on a sunny warm day is the perfect way to spend time with family and friends during this upcoming spring and summer season. Lexington has a few popular parks of its own, but there could always be a new one to add on once in a while. The Town Branch Park is one of those parks. The people of Lexington could definitely add it to the popular parks list. This park will be located in downtown Lexington, as not only a green oasis to enjoy, but an active space that will serve all kinds of people. This park will most likely be occupying the space between the Lexington convention center and Oliver Lewis way. Once this new park is fully built in 2021, it is sure to be occupied with many people to enjoy it!
Town Branch Common
Town Branch Park will be a 9+ acres of land that will serve as a community gathering space, and for other activities. The designer of this park is award-winning, Kate Orff of SCAPE. It is privately funded by the community to make sure that the park stays in pristine condition. As the Park is active, it will be led and guided by volunteer board of directors and three staff members.
This park is also a part of Town Branch Commons, along with Town Branch Trails, which is a 3.2 mile trail system that goes straight through the heart of downtown Lexington and connects 22 miles of bike paths and pedestrian paths. Along with that, Legacy Trail also connects to Town Branch Trail, which knits together the urban side of Lexington to the beloved country side. Town Branch trails is a fully funded trail by the Federal, State, and City grants and they pay $40 million. Construction is soon starting for the path, led by the city.
Town Branch Park
Town Branch Common is determined to make this dream park into a reality and so to realize this dream, Blue Grass Community Foundation and a number of civic leaders have come together to develop the Town Branch Fund. The park is overseen by these civic leaders and philanthropists, and it is run by professionals to advance the vision of this new park. This includes the governance structure, which will allow the Manchester Street parking lot behind Rupp arena, to be turned into a beautiful green space that will show off the spirit of Kentucky.
Along with these people who are helping to realize this dream, Town Branch advisors have formed the Town Branch Park Partners. This is a diverse group of community leaders who came together and were tasked with ensuring that the inclusion and access are included in the design and operations of the park. This means that the people may be allowed to see the plans of the design of the park. For example, in 2015 Gehl studio conducted a survey called a Public space Public life survey. In their survey they realized that less than 5% of children came down to downtown and spent time there. All of this led Town Branch to believe that designing spaces that are inclusive is really important to the success of a park. At the end of the day, this park is supposed to be for the people and is open to taking the people's input.
Town Branch Staff members
Town Branch Park is run and supervised by very capable hands. One of those people is Allison Peck Lankford, she is the park's executive director. Allison Lankford is the one who oversees the Town Branch Park project. Not only does she raise the money necessary to build this park, she also leads the planning related to design, programming, revenue model and the governance structure for the future park. But before she set her focus on the park, she formally led the community foundation's advancement efforts for over a decade, serving as the Senior Vice president and the general counsel. She also served as an attorney at the Lexington firm of McBrayer, McGinnis, Leslie and Kikland. She also served at Wyatt, Tarrant and combs law firm in Louisville. She is a student who graduated from Furman University, SC with a degree in Sociology and Political Science. She ended up coming to the University of Kentucky, and there she received her Law Degree. Along with Allison Lankford, Ben Shaffer is the capital campaign director. He is the one responsible for managing the $32.5 million capital campaign for the construction and sustainability of the park. Recently, he oversaw the $1 million capital campaign at Midway University to build its first baseball complex. He also previously served as Development Director for the Kentucky department of Agriculture's Office of marketing, where he assisted in administering Kentucky Proud, which shows his experience with the Kentucky people. These people along with other certified hands, shows how the Town Branch Park is in good hands, and is for the people.
Town Branch Park is destined to be an amazing place for all ages.There are many ways to help fund, and support the park. By going to the park's official website, you can find much more helpful information about the park itself. It has so much in store for future generations ahead, all the while being an environmental safe space. You can go to townbranchpark.org to stay connected and in the loop about everything to do with the park.
About the Contributor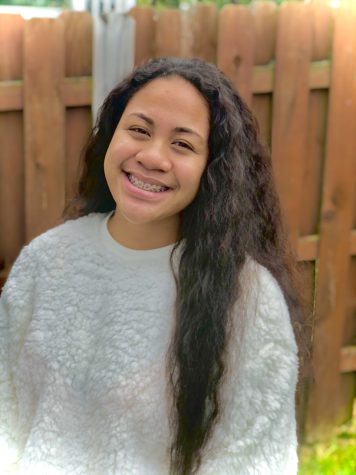 Callissa Fuamatu, Staff Writer
Callissa is a freshman and her first year writing for Lafayette Times. She is in the spirit committee of Lafayette's Student Council and has a twin sister....