Lafayette Endowment
Lafayette High School is privileged to become the first public school in Kentucky to have it's endowment program. The Lafayette endowment is meant to support programs that are not available to students through the district's budget. This is all made possible by leveraging the support from parents, alumni, local businesses, and corporate sponsors, who are dedicated to helping and supporting students here to succeed.
The Endowment was first established in 2020, supported by Fayette County Public Schools, and was endorsed by the Lafayette-Site based council. Donors' funds are constantly invested into this endowment program and are then distributed in perpetuity. This allows students and families to have a legacy of continued financial support for the school. With this, students will be able to benefit from these grants and support on teacher initiated projects, creating a clear pathway to success. These investments will be vital to Lafayette students because it will keep these programs in place for future generations. In short, the money will be used to pay and support students and their projects, giving students a good chance of succeeding.
Housed at the Bluegrass Community Foundation, The Lafayette Endowment "principal" or the Endowment money donated to them, is kept there and is not spent. Only the income from the principal money is used for expenditures. This enables the endowment to continually grow and maintain its "spending power", allowing it to provide a permanent stream of income for over a long period of time. This source of income will support promising new programs for students and may spark their education, while preserving public dollars for the work of schools. The Endowment is made to serve as a catalyst for emerging needs that are innovative and pioneering for all students within the educational community. The ongoing flow of financial support from the endowment project, Lafayette students and teachers alike will be able to experience extraordinary educational opportunities and pathways, like never seen before.
The Endowment is also a source of support for a wide range of different programs, allowing students to explore new interests and discover new passions ranging from Bio-tech, theatre, orchestra, film, robotics and engineering, agriculture and animal science, outdoor programs and the Language arts. Students may choose which path they can take and succeed with the help of the Endowment.
This fondation doesn't receive any state or federal tax support to help fund this program . You can always be a part of the help by donating to the program, visit www.bgfc.org/donate-now or give a call to 859-230-7217. Many alumni tribute their success to the education received while attending Lafayette High Schools and understand how important it is to pay it forward. You can help make a difference for future students, and be a part of this change.
About the Contributor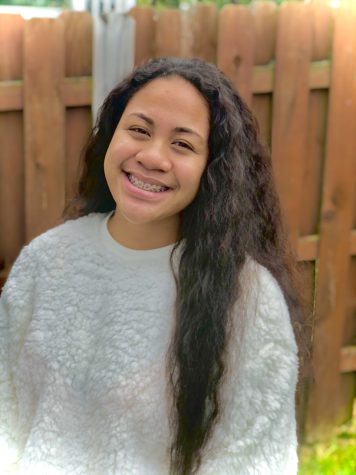 Callissa Fuamatu, Staff Writer
Callissa is a freshman and her first year writing for Lafayette Times. She is in the spirit committee of Lafayette's Student Council and has a twin sister....