How to do Virtual Community Service?
When the world first went into quarantine everyone thought it would be great, but now we are relearning how to do everything on a computer, while sitting at home, but are slowly coming back to normal life.
Some activities during quarantine have been harder than others, such as community service. Now you might ask how community service is done online and at home?
We have reached out to Beta Club sponsor Sarah Detraz, art teacher at Lafayette, to find out how virtual community service works. We have learned that BETA students achieve service hours by completing socially distanced community service. Some examples are calling nursing homes to talk to residents, making cards, and collaborating via zoom, to have Beta Club meetings and discussing future plans.
Beta Club has been working on some events, but are having a hard time to find services to do with Covid restrictions. They are working on Battle of The Bands, an event to take place in May, as of now the date is still up in the air. This is a student run fundraiser for Cystic Fibrosis, that has multiple talented students competing against each other, by submitting recordings of them playing a musical instrument or singing. This is a major event normally so they have been putting a lot of time and effort into making this event virtual. They have mostly been working on this virtually, but have held a few in person events, such as planting trees at Waveland Park, and Wellington Park in the fall and putting together a freshman orientation.
With freshman orientation many of the Beta Club students helped organize materials, setting up the event and many students were scattered around the building to help new students find all of their classes.
Audrey Wirasakti is a student at Lafayette, and very involved in community service. Audrey has been a member in Mu Alpha Theta, a math honor society that offers a tutoring service at Lafayette, and she also offers her graphic design work to various organizations. When talking to Audrey she says that Virtual Community is very much more collaborative than in person.
While many activities have had to change, most are changing for the better such as community service, even though it may be hard at first we are slowly getting the hang of it and, coming back to our pre-pandemic lifestyle.
About the Contributor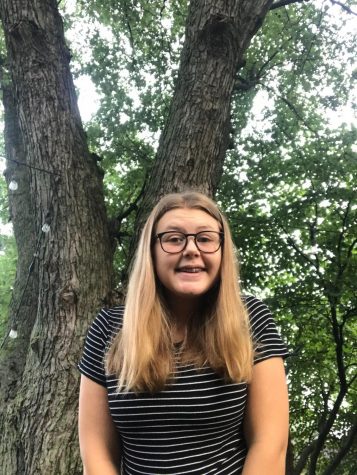 Rylie Miller, Staff Writer
Rylie Miller is a freshman at Lafayette this year, with no prior experience in writing.  Rylie plays volleyball for  both Lafayette and Lexington United....