Lafayette Seniors Complete Academic Year; Rewarded With In-Person Commencement
Despite the novel Coronavirus pandemic, the Lafayette Graduating Class of 2021 were able to have an in-person commencement ceremony at Rupp Arena, on Saturday. Social distancing was enforced, masks were required, and there was limited attendance at the facility, but nonetheless, all attending seniors were able to walk.
The commencement began after a brief delay with Co-Vice Presidents Marcie Hughes and Sofia Minor leading the Introductions, Acknowledgements, and Thoughts of Gratitude. Senior Treasurer Irene Zhang introduced Lafayette's annual Hall of Fame Inductees, and retirees were introduced by Principal Bryne Jacobs. Finally, before the Presentation of Diplomas, Co-Presidents Hao Wen Chih and Charlotte Barnes delivered the 2020-21 Reflections and Senior Inspirations.
Graduating Valedictorian this year was Helena Weiss, and there were two Co-Recipients of the Grace Dean Award: Lucia Troiano and Virgil Lewis.
A huge congratulations to all of our 2020-21 Graduating Seniors!
About the Contributor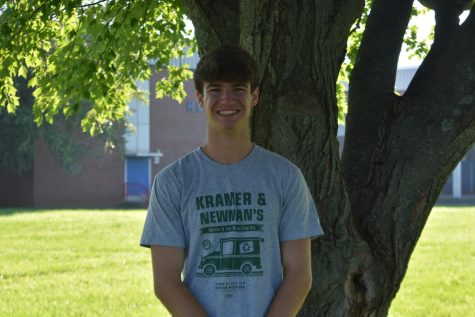 Josh Smith, Editor in Chief
Josh Smith is the Co-Editor-in-Chief of The Lafayette Times. Before heading The Times, Josh spent two years as the lead sports reporter. He has four younger...