Lafayette Grads Dance Under the Stars
Lafayette Prom 2021: With the challenging year that the class of 2021 faced, receiving the gift of a "normal" prom was a saving grace. The 2021 prom was themed as Masquerade, though very few masks were worn as the majority of the student population is vaccinated. This was one gigantic step towards normalcy, as many students were seeing some of their teachers and their peers without masks on for the first time this year!
The Masquerade prom consisted of one large white pavilion, strung with lights, blaring with music, and projecting images of the class of 2021 throughout their four years of high school. Venders like Steel City Pops, and Savs Chill were also set up as the temperature barely dropped below 80 degrees the whole night. As the class had already graduated on Thursday, prom acted as one final hoorah, and a chance to just let loose, and enjoy their remaining time with their peers, while also saying goodbye to the staff that got them here.
The students danced and pranced, with many jackets being tossed aside, and high heels accumulating in a pile, until about 10:30 when it was time to announce the Prom King and Queen. A dramatic drumroll led in and Hao-Wen Chih, the Senior Class President, was chosen as Prom King. The crowd went wild, only to be quieted down by the announcement of Prom Queen. Another intense build up, and Mikaela Scott was crowned Prom Queen.
The two were celebrated with shouts and applause, even leading into the dance of the king and queen where they basked in their newly appointed titles while their fellow graduates used their phones to light up the dance floor.
The night went until the stars were shining bright, finally wrapping up at 11 o'clock. Dates went arm in arm, shoes dangling from hands, as the class of 2021 said their final goodbyes to each other, and their time at Lafayette. Having their Senior Prom was truly a great parting gift, and a well-earned ending to their high school chapter.
Congratulations to the class of 2021, the Times wishes you the best in your future chapters of life.
About the Contributor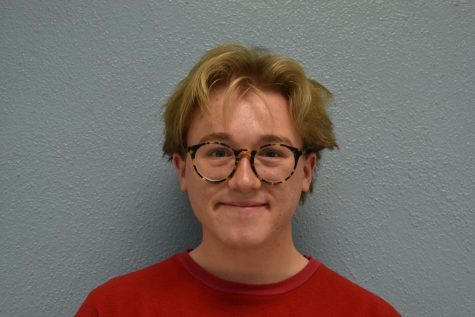 Noah Sprout, Copy Editor
Noah Sprout is currently a senior in the Times, and holds the position of Head Copy Editor. Noah is a proud member of the Bluegrass Youth Sustainability...