Tarot of the Week
Energy is shifting and changing by the second as every individual moves throughout their day-to-day life. Whether it be a busy student or a teacher struggling to get through the week, some guidance would benefit everyone involved, especially when getting used to school after the year everyone had during the COVID-19 pandemic.
Tarot is a form of divination in which metaphysically speaking, connects to energies in order to understand a spiritual perspective on past, present, or future aspects of life. The reader uses a complex deck of cards to explore the current energies of a collective community or individual in effort to provide direction and guidance. Tarot is an open practice, meaning anyone of any community is free to participate in the practice.
Disclaimer: This reading is for entertainment purposes only and is not intended to provide any legal or medical advice. This is a general reading, so everything may not resonate since it will be for many people. Take it with a grain of salt, and have fun with it.
The Card Pull:
The High Priestess
Five of Wands clarified by The Chariot
Four of Swords clarified by Eight of Wands
For those who are familiar with tarot, I encourage you to take your own messages. For those who are not, here is a general overview:
For this week, there may be an abnormal feeling of hesitancy to get work done and a lack of motivation. Not to fear, you are not destined to feel this way. It stems from wanting the days to end and sluggish energy. Some of the people reading this may already be feeling burnt out, and with this it is of utmost importance you remember to rest. Although that isn't easy for everyone or realistic, even taking just five minutes to do some deep breaths will help.
The key theme is mindfulness. With "The High Priestess" card, it tells us to be mindful and connected. For those that are spiritual you may feel yourselves more connected to spirit, or more devoted to a religion and/or practice this week. Let this energy serve as a blessing for it could really help with the sluggish energy mentioned previously.
Lastly, make sure you aren't picking up more you can chew. One way this week that you can be mindful is by analyzing your responsibilities; What makes you feel drained? What makes you feel empowered? Answering those questions isn't meant to stress you out for an already busy week, but it may help you navigate the weeks ahead.
About the Contributor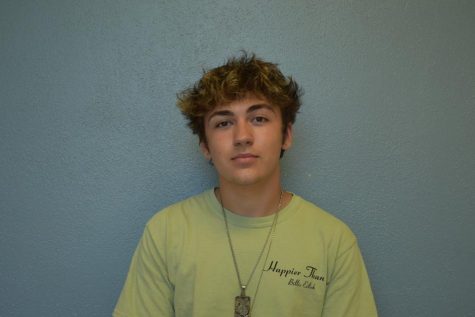 Collin Harrison, Staff Writer
Collin Harrison is a junior who writes for The Times. He has taken the Digital Imaging course at Lafayette, and has an interest in photography. Outside...