The Greenest Youth Council in Lexington
The Bluegrass Youth Sustainability Council, or BYSC, is a student-run organization that works together in committees on projects that promote sustainability to create a greener Lexington. The organization is designed to foster leadership, while advocating for our planet. The goal is to help shape the future of sustainability in our city. It is composed of students from ten high schools across the district, seven public and three private.
Tresine Logsdon is the facilitator of the council, and describes herself only as, "the adult in the room," and says the students are the real leaders and changemakers. The council has at least ten subcommittees headed by one to two veteran members. Councilmembers are encouraged to be involved in multiple committees to expand their horizons and satisfy their interests. Some committees include Waste and Recycling, Town Branch Essays, and Urban Trees. For example, one of the projects that the Waste and Recycling committee participates in twice a month is park clean ups all around Lexington.
When asked what she would like the students of Lafayette to know about BYSC, Logsdon enthusiastically said, "I would love the student population to know that BYSC is open to any student leader who is interested in working with students, elected officials, local businesses, and civic leaders on sustainability on our campuses and city, ❲and❳ regional wide." She was at Lafayette giving presentations about BYSC to classes to encourage students to apply for an experience that will broaden your horizons.
The council is composed of all grades of high school students, and no prior experience is required. Every year, BYSC hosts the Student Sustainability Leadership Academy, or SSLA. It is an opportunity to explore various fields of sustainability and learn from people who have made saving the planet day by day their careers. Every high school student is encouraged to apply, and this year there are high hopes that it will be in person.
As for the time commitment, whole council meetings are once a month, and subcommittees meet several times a month, depending on the projects they are working on.
BYSC is a life changing experience that will help you grow as a person, a leader, and give you hope for the future of our planet. Applications are open now until September 15, and you can apply here. As a co-chair of the Waste and Recycling committee, I have seen first hand how bonds are created while making Lexington a better place, and I hope that all of you will take a chance and get involved with the greenest youth council in Lexington.
About the Contributor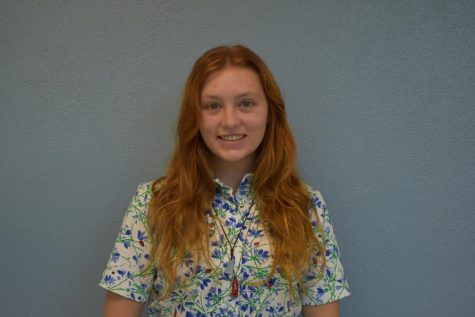 Teagan Fowler, Staff Writer
A senior at Lafayette High School, Teagan Fowler is interested in the environment, social issues, politics, and community improvement. She has been quoted...