Preview of Theater Competition Piece
The Lafayette Theatre is currently producing a new play for the Kentucky Theatre Association Regional competition.
Still Life with Iris will be performed from September 30th to October 2nd at Lafayette High School in the Beeler Auditorium. The play is a fantasy that follows a young girl named Iris trying to find her way home after being kidnapped by the land's cruel rulers. She lives in a world where her memories are stored in her coat.. But, her coat gets stolen.
Lafayette Theatre will perform the play for the yearly Kentucky Theatre Association (KTA) competitions. The KTA competitions are a showcase of high school theatre one-act plays. It has three different rounds; Regionals, State, and South-Eastern (SETC).
The Lafayette Theatre has performed multiple times for the competitions and frequently does very well. Past performances, including Taste of Sunrise and Alice in Wonderland have both placed at regional competitions and won at state competitions. And last year Failure: A Love Story won the best play of the year at the South Eastern competition.
Even for the Lafayette plays that did not place top three in the SETC, they still had multiple acting wins and Mrs. Kisling won best director for Alice in Wonderland. Lafayette Theater hopes this tradition continues and they can take home Best Play along with many other awards.
"It has been so wonderful to be back in the rehearsal room with students; each day we uncover new layers and discoveries," commented Co-Director Cassady Gorrell. She went on to say that "the students onstage and off are so positive and hardworking. Seeing them each day is a gift! ["Still Life with Iris"] is a beautiful and imaginative play about love and finding your way back home, just what people need more of these days! We are so excited to share this piece with Lafayette students, families, and staff soon!" And we are certainly excited to see the play and our talented students shine!
Come catch Still Life With Iris from September 31st through October 2nd in the Beeler Auditorium or November 6th at Bryan Station High School for the KTA Regionals. The Lafayette Theatre Instagram (Lafayette_theatre) will keep you updated on times of performances and when tickets will be available.
About the Contributor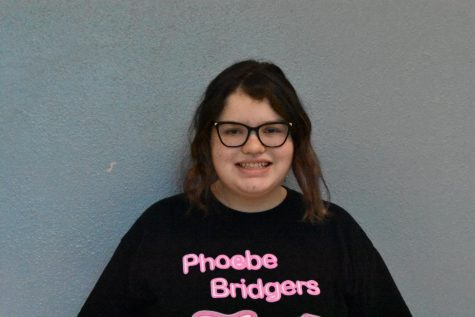 Raya Isenstein, Staff Writer
Raya Isenstein is a freshman at Lafayette High School. She is involved with the theatre, as well as writing for The Times. She is interested in pop culture,...