Chess Club
The Chess Club meets every Tuesday in Mr. Griffin's room from 3:30 to 5:00 P.M. This club welcomes students who want to get better at chess, no matter their skill level. One of the goals of the club is to teach individuals chess strategies.
A typical meeting for students in the Chess Club consists of completing a Chess Puzzle to warm up and then spending the rest of the time playing against one another. The club currently consists of over 20 members; its goal is to create a friendly environment for people to bond over chess.
When asked about her experience in Chess Club, co-founder and president Julie Sharp said, "My experience with the Lafayette Chess Club has been extremely positive, as I [can] meet new people and strengthen my chess skills."
In the past few years at Lafayette, there has been a growing interest in chess. Since last year, there has been a +160% max number of people playing live chess games, and daily active players have gone up about 3.1 million since March of last year. Especially during COVID when everyone was quarantined, chess was the perfect game to play virtually with others and connect with new people. Websites like Chess.com, chess24.com, and Lichess.com are the top 3 chess playing sites.
According to the club's co-founder Abraham Nelson, "The popularity of chess has skyrocketed throughout the last few years…Seeing that a lot of students had chess pulled up on their Chromebooks, Julie and I thought that a chess club could be something that could allow new players to bond over the game."
About the Contributor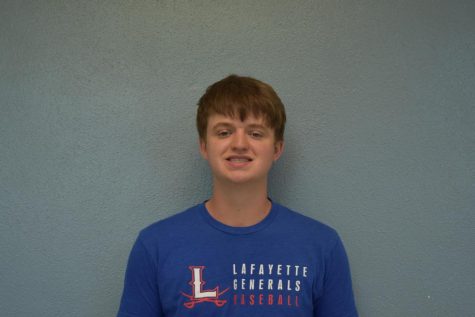 Isaiah Emmons, Staff Writer


Isaiah Emmons is currently a senior at Lafayette. Outside of the newspaper, Isaiah plays baseball for Lafayette. This will be Isaiah's second year...