Fun and Safe Things To Do This Fall
With COVID-19 we all have to be careful and safe with our festivities, that may mean being outside or being socially distanced. Luckily, the fall weather in Kentucky is beautiful, and the apple orchards and pumpkin patches host a myriad of fall scenes.
Evan's Orchard located in Georgetown, Kentucky is perfect for family fun and has activities like apple picking and a giant playground for children of all ages. Although they are closed on Mondays, they are open Tuesday through Saturday 9am-6pm and Sunday 12-6pm. Tickets can be purchased online or on site when arriving at the farm, $8 for children and $5 for adults can get you into the playground and barnyard.
The Hamburg Pavilion is hosting a Trunk-or-Treat, where kids can go from car to car instead of the classic door to door for candy and treats, on October 16th from 6pm-9pm in the Regal Cinemas parking lot. Besides having Trunk-or-Treat they also include face painting, music, and food trucks. Tickets are free, and all you have to do is register a ticket and show it at the entrance.
Eckert's Orchard in Versailles is open year round for all 4 seasons of family fun. From 9am to 6pm Tuesday through Sunday for $3, you can additionally purchase carnival rides, animals for petting, pony rides and delicious apple treats. They have a pick-your-own apple activity, only $1.99 a pound for red and golden delicious apples to make treats like apple pie, cobbler or fritters.
The University of Kentucky Art Museum is holding an in-person event for families on November 13th, from 12pm-1pm to do arts and crafts that relate to their latest fall exhibits and the changing seasons. The event is free. All you have to do is register a ticket online, they will follow COVID-19 safety guidelines by requiring all visitors over two years old to wear masks and maintain social distancing as well as providing individual materials.
Hopefully this fall season will allow for some classic fall family fun, there's so many more activities the bluegrass has to offer.
About the Contributor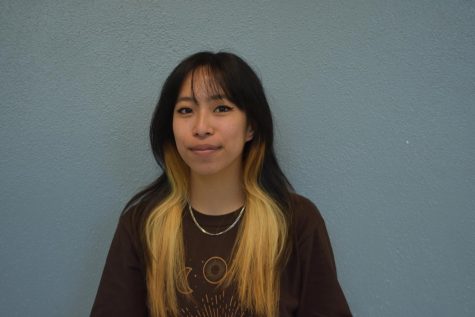 Emma Brown, Staff Writer
Emma Brown is a senior at Lafayette High School and writes poetry in their free time. She also enjoys painting and photography, and has taken classes in...