Grease Auditions!
Auditions for the 2021-2022 Lafayette Theatre production of Grease are underway! Auditions for the iconic musical will be held October 18-21st from 3:30-6:00 in the Beeler Auditorium. All Lafayette High School students are welcome to audition; it doesn't matter if you're in theatre classes or SCAPA.
Before the audition, you are to memorize a 16 bar song in the style of the musical. If you aren't familiar with "Grease," videos of high school productions are on YouTube; the movie is available to rent on Amazon Prime/iTunes.
If you are interested in signing up, there are three steps to follow:
Go down to the bulletin board out front of room 120 and scan the first QR code. That QR code leads you to the Google Form signup sheet; this is where you will fill out your information and some more about what roles you would be interested in playing.
Scan the QR code under the first one; it links to a SignUpGenius. You will pick one date and a 20-minute time slot for your singing audition on either the 18th or 19th.
Go back to the page with the dates and times and scroll down to the acting/dancing audition time and date slots. You will choose either the 20th or 21st to do that part.
You are required to attend a singing and dancing/acting audition, or they will not cast you. After you do all of that, please join the Remind for the auditions. Text "@Greaseau" to 810810. The Remind will have the callbacks and cast list posted.
Both Ms. Gorrell and Mrs. Kisling are super excited to see everyone's auditions and put on a fantastic show.
About the Contributor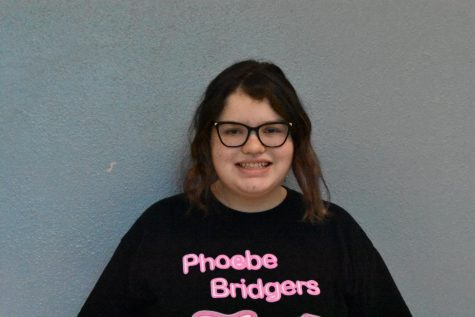 Raya Isenstein, Staff Writer
Raya Isenstein is a freshman at Lafayette High School. She is involved with the theatre, as well as writing for The Times. She is interested in pop culture,...