Certified Lover Boy: More of the Same
For his sixth studio album, Certified Lover Boy, Drake promised us a concise, introspective return to form, following his last release Scorpion's mixed reception. I was hoping that Drake would deliver that promise, or even better, actually change his style up for once. But instead, Drake produced an album that fell into all of the mistakes that got Scorpion panned. "Very disappointing coming from someone who's supposed to be artist of the decade, [the] album was mid," says Lafayette Junior Dontavius Short. CLB isn't bad, but it's certainly a disappointment.
"Say that you're a lesbian, girl me too," raps Drake on "Girls Like Girls", a bizarre line to hear coming from the mouth of a thirty year old man. Let alone on an album he described as a "…acceptance of truth which is inevitably heartbreaking." That description implies some sense of maturity, but all we got from Drake is more whining about rich boy blues and women.
There are instances that he almost reaches this goal on tracks like ''F*****g Fans", where Drake acknowledges how he made his relationship with Rihanna fail. On "Love All (feat. JAY-Z)" Drake delivers a melancholic reflection on the two-faced people around him, although his verse is outshined by Hova's more emotive feature.
The album's production is fantastic at times, which is to be expected on a Drake project. This combines with a list of talented features like JAY-Z, Travis Scott, Kid Cudi, and several others. Though they regularly take the spotlight over Drake's dull toned verses, they help push the album into a much better place than it would otherwise be.
"Champagne Poetry" and "No Friends In The Industry" are Drake's best individual tracks on the album. Champagne Poetry's creative sampling and masterful production combine to create a great start to the album. Drake also seems to regain his focus for "No Friends In The Industry", where he throws subtle jabs in the direction of Kanye West, in an energetic reprieve from the lethargic verses he gave on the songs leading up to it.
That ends the good things I can say on it, the cringe worthy lines of "Way 2 Sexy" and "Girls Want Girls", to the whininess on "7am On Bridle Path" are the epitome of everything wrong with Drake's recent music. Many (but not all) of the tracks mentioned are dull, retreading the same topics Drake has been covering for the past decade. There is a lot of potential on CLB, but Drake needs more variety on his next release, otherwise his "Golden Age " described during "7am On Bridle Path" will fizzle out.
About the Contributor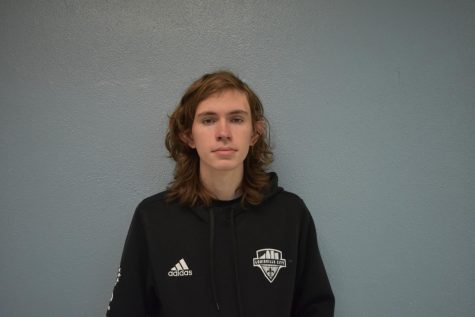 Hayes Cornett, Staff Writer
Hayes Cornett is a junior who has just transferred to Lafayette. He considers himself to be an amateur photographer and has been taking photos since middle...