October is National Dessert Month
Imagine a rich, fudgy, ooey-gooey square filled with melted chocolate morsels, topped with creamy, slightly melted vanilla ice cream drizzled in a caramel syrup. Picture your spoon gliding across the top, slicing and forming the perfect bite. It's delicious. Now imagine being able to create this and many more tasty treats to devour over a whole month. October is National Dessert Month, an annual dedication focused on satisfying your sweet tooth.
The Merriam-Webster dictionary defines dessert as: A usually sweet course or dish (as of pastry or ice cream) usually served at the end of the meal. In 1760-1840 desserts went widespread. During the Industrial Revolution in Europe and the U.S., desserts became mass-produced, processed, preserved, canned, and packaged.
It is always important to give in to your cravings, which is what this National Dessert Month is all about. Have a few bites of dessert when your body tells you it wants it so you don't binge later on. This is very similar to the ideas of intuitive eating, so if this idea of freeing yourself from guilt is intriguing, that is something you could look into.
National Dessert Month activities include indulging in dessert… for breakfast. Make a delicious cinnamon roll with a creamy sweet drizzle, or homemade donuts. Many packaged desserts have extra chemicals and preservatives that are not necessary to make a tasty treat, so it's possible to always substitute ingredients for an option more fit to you. Instead of buying donuts at the store, try making your own baked version. They are delicious, and can also be filled with nutrients your body needs and wants.
When asked how she customizes her treats seasonally, Ashley Crossen, founder of Olive's Apron–a home started business here in Lexington, specializing in desserts, said, "I pay attention to what's in season and what's traditional. So spring gets a lot of strawberry flavors, summer has a lot of citrus and cherry. Fall brings in pumpkin, caramel and apple, followed by peppermint and cinnamon for winter. I like to see how I can take the traditional flavors and put my own twist on them."
An even better way to enjoy desserts is to share them with someone else. Make an elaborate treat for you or your friends.You could make something modern and unique, or stick to the classics; the variety doesn't stop. Some of the most popular classic American desserts include chocolate chip cookies, cheesecake, bananas foster, pecan pie, whoopie pie, carrot cake, ice cream sundaes, and brownies. Try one of these scrumptious desserts, or create your own. Combine favorite foods, like pretzels and cheesecake, to make an incredible treat personalized to you.
When asked about her favorite ways to celebrate October with desserts, Crossen says, "[My family] decorates a chocolate haunted house (like a gingerbread house, only creepy). We do dirt cups (chocolate pudding topped with Oreos and gummy worms), and make a lot of trips to the orchard for apple cider donuts."
It makes perfect sense that October is the month we celebrate desserts. It is, after all, the month for treats. Plus the weather affords cooler days and warmer kitchens and stimulates the appetite for baked goods.
About the Contributors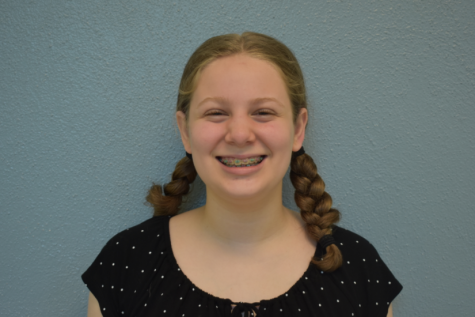 Cerise Archer, Staff Writer




Cerise Archer is a freshman at Lafayette and a member of the Pre-Engineering program. This is Cerise's first year writing for the Lafayette Times....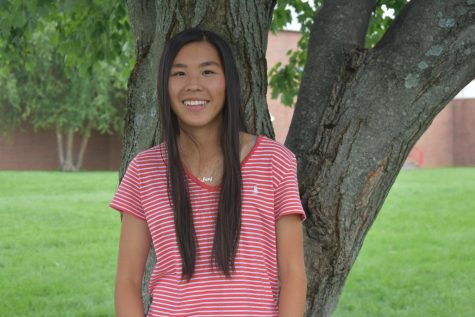 Sydney Breeze, Copy Editor
Sydney Breeze is a junior attending Lafayette High School. Her writing interests are news, features, sports, alumni, and opinions. She enjoys all sports...