The Best Local Coffee Shops
Supporting local businesses is more important than ever with the pandemic. With this fall weather approaching, cozying up with a warm drink and a blanket is essential. Being a coffee lover and a food lover I've curated a list of my five favorite local coffee shops and my orders at them.
The Human Bean
A small drive-thru or walk up coffee shop at 1946 Harrodsburg Road, they do speciality frozen drinks and also the classic lattes and cappuccinos. What I order many times a week in the morning before coming to school is an iced vanilla latte with oat milk and an Everything Bagel with cream cheese. Open Monday through Saturday 5a.m. to 9p.m., and Sunday from 6a.m. to 7p.m. They have dairy alternatives like oat milk and almond milk. Download their app to get rewards and load a digital gift card to easily pay for coffee, bagels, or breakfast sandwiches.
North Lime Coffee and Donuts
With three locations on North Limestone, Clays Mill, and Old Louisville they serve fresh iconically square house-made donuts, coffee, and espressos. Their fall drink speciality menu has been released and my favorite is an iced 'Sweater Weather' with oat milk and of course you have to get a donut. Personally, I'm a simple glazed donut girl. With weekly changing donut-schedules at their different locations, their hours are 7a.m. to 1p.m. They also have a rewards system where paying with a card can sign you up to gain a star for every purchase over $5, accumulating 10 stars makes you eligible for a 10% off coupon.
Coffee Times Coffee House
Also being a roastery, the Coffee Times coffee house on Regency Road serves fresh coffee, espresso, teas, and pastries. Their espresso based drinks are my go to, I order an iced caramel macchiato and any one of their daily cakes or pastries. They also proudly support local artists and with a small vintage store, Street Scene, attached with a door connecting the two through the inside. They are open Monday through Saturday 7:30a.m. to 7p.m.
McLeod's Coffee House
Located on Southland Drive, just down the street from Lafayette, open Tuesday through Saturday 8am to 4pm and Sunday 9:30a.m. to 2p.m. They are a local non-profit organization, Access Ministries, part of Southland Christian Church offering careers and opportunities to people with disabilities. McLeod's serves coffee, tea, espressos, specialty drinks, and also whole bean bagged coffee.
Third Street Stuff & Coffee
Their cozy location on the corner of Third Street and Limestone proudly serves locally roasted coffees, espressos, and teas voted the Best Cup of Coffee by the "Best of Lex." Drinking a hot quality black coffee to taste all the flavors and the roast is my go to drink at Third Street. Open Monday through Sunday from 6:30 a.m. to 7:30 p.m. with locally baked goods and breakfast sandwiches, and a small shop supporting local small businesses and artists.
About the Contributor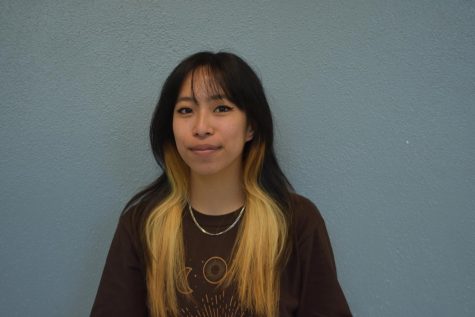 Emma Brown, Staff Writer
Emma Brown is a senior at Lafayette High School and writes poetry in their free time. She also enjoys painting and photography, and has taken classes in...