Our First Extended Thanksgiving Break
Students around Fayette County have always been accustomed to having three days off the week of Thanksgiving. The Wednesday before, the Thursday of, and the Friday after, which is also known as Black Friday. This year however, Fayette County Public Schools get the full week of Thanksgiving off of school.
The Fayette County Board of Education Superintendent, Demetrus Liggins, announced on Tuesday, September 28, that he will be adding two days to the Thanksgiving Break week. The Fayette County board of Education decided to make the break from three days to a whole week for the safety, mental and physical needs of the students, as seen in the text from fcps.net.
With this extended break, students will have a lot of extra time, although most will be sleeping the majority of the week, it is more than likely that there will be many students who will be bored out of their mind and will want something to do with their time. Students could go to the movies with their friends, go ice skating, could make festive desserts for Thanksgiving, and many other fun activities.
A great way to spend your time with your friends is to go to the movies. However, not every day there are interesting movies coming out, for this Thanksgiving that is not the case: On November 5th, the newest movie in the MCU (Marvel Cinematic Universe), Eternals, came out. Eternals will be the 26th movie to come out in the MCU and is about the Eternals, an immortal alien race, who emerge from hiding after thousands of years to protect Earth from their evil counterparts.
The movie stars some renowned actors and actresses, including Richard Madden, Angelina Jolie, Kumail Nanjiani, Salma Hayek, and many more. If you are not a fan of Marvel, no need to worry since other very interesting movies are also coming out. The sequel to Ghostbusters (1984) and Ghostbusters 2 (1989), Ghostbusters: Afterlife, comes out on November 19, which is the Friday right before Thanksgiving break.
Ghostbusters: Afterlife is about a single mother of two who move to a small town in Oklahoma and discover their connection to the original Ghostbusters. This movie also stars some pretty big actors, such as Paul Rudd, Finn Wolfhard, Carrie Coon, and Mckenna Grace, with the return of Bill Murray, Dan Aykroyd, Ernie Hudson, Sigourney Weaver, and Annie Potts. Other movies include King Richard starring Will Smith, House of Gucci starring Lady Gaga and Adam Driver, Encanto, a new Disney movie, and many more.
Another great way you can spend your time is going to the ice rink with your friends. There are many ice rinks in the Lexington area, such as the Lexington Ice and Recreation Center. The Center not only includes an ice rink but also has a mini golf area. Another place that many teens and adults could go is Triangle park; this park is not just for the ice rink in late October through December but is also used throughout the year for different activities such as chess outings and outdoor festivals.
Along with Thanksgiving Day, there is also The Macy's Thanksgiving Day Parade. The Parade is the World's largest parade and is presented by the U.S. based department store Macy's. The parade is tied for the second-oldest Thanksgiving parade in the United States with America's Thanksgiving Parade in Detroit, and with Philadelphia's Thanksgiving Day Parade as the first and oldest. The parade is three hours long, starting at 9:00 am, held in Manhattan and ending outside Macy's in Herald Square.
Every holiday comes with making desserts. Making desserts is also a great way to spend time with family and friends and to have some fun while making something delicious. The most traditional dessert for Thanksgiving is Pumpkin Pie. It is the perfect dessert for fall and is surprisingly simple to make. With roughly eight ingredients, varying on what recipe you use, any pumpkin pie recipe would be fun and delicious. Other pumpkin desserts could include pumpkin cheesecake, a pumpkin roll, and pumpkin cobbler. However, not everyone likes pumpkin tasting desserts, but there are many other desserts you can make. For example, another traditional dessert item for Thanksgiving is Pecan pie, which is another fairly simple dessert with about ten ingredients. Of course, you can't just have pies for your dessert. It's best, especially if you are having friends and other guests over for your Thanksgiving dinner. These desserts could include fudge, caramel cake, bundt cakes, and cupcakes designed to look like turkeys.
Students in Fayette County should thank the Board of Education for this extended break. What will you choose to do for Thanksgiving Break?
About the Contributors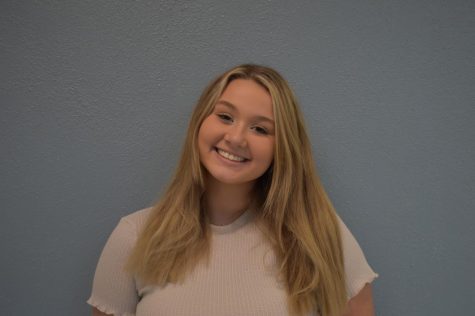 Rylee Hurley, Staff Writer
Rylee Hurley is a freshman at Lafayette High School. This will be her first year as a writer for the Lafayette Times. She has cheered from the age of three...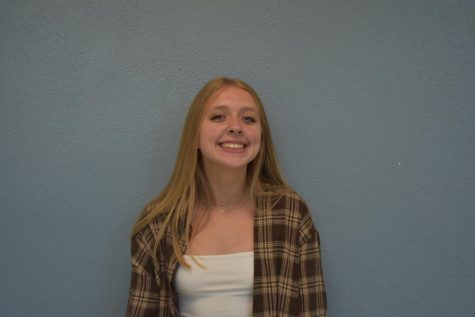 Haleigh Carpenter, Staff Writer


Haleigh Carpenter is a freshman at Lafayette High School. She enjoys photography and reading. She is excited to start writing for The Times and bringing...