Lafayette Mental Health Center
If you've been walking around Lafayette recently, you've probably seen a sign for room 606. If you've been wondering, room 606 is our Lafayette mental health center. The mental health center consists of our psychologists, social workers, and other mental health specialists.
Our mental health center has the most wonderful staff. It houses our lovely school psychologist Amanda Goldsmith, our amazing social worker Julia Bennington, our two great district mental health specialists Hannah Koch and Adam Lynch, and our Youth Service Center coordinator Kathryn Chastain.
The district mental health specialists provide students with free counseling services for their social and emotional well being. To get services, a parent/guardian's consent is needed. They try to meet with students getting counseling as frequently as possible, but they also deal with crisis situations in the school. Overall, they're an amazing counseling resource.
Ms. Bennington is our social worker, and she is the adviser for our school GSA (General Pride). She is also a member of the Fayette County Public Schools LGBTQ+ advisory committee. If you have any needs you think can be helped by her, especially if they are related to LGBTQ+ issues, she is excited to meet with you.
For any more information, please visit the LHS Mental Health Support website. There you can find the emails of these amazing staff, mental health resources, crisis services, a virtual calming room, resources for your parents/guardians, COVID-19 information, coping apps for your phone, and even more.
If you have any needs or concerns that can be answered by the Mental Health Center, please don't hesitate to visit room 606,reach out via email or scan one of the QR codes posted around the school; the wonderful staff is always willing to help.
About the Contributor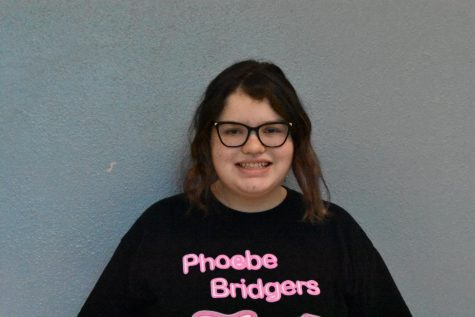 Raya Isenstein, Staff Writer
Raya Isenstein is a freshman at Lafayette High School. She is involved with the theatre, as well as writing for The Times. She is interested in pop culture,...