Should Lafayette High School Have A Hockey Team?
Ice hockey was created in 1875 in Canada and is played and loved all across the world. In Lexington, we have the KHSHL or the Kentucky High School Hockey League. Many high school students come to play hockey. They play against different cities such as Louisville, Newport, and Charleston. Even still, there are no major high schools in Lexington that have a hockey team of their own, so the question is should Lafayette high school have a hockey team?
Why No Hockey Team
Lafayette has a myriad of sports teams: We even have a Bass Fishing Team, so why don't we have a hockey team? Hockey is one of the most physical and popular sports in America, especially in places up north. During its time, Kentucky's minor league hockey team (The Thoroughblades) had around 7.847 fans per game. This makes me think that many people would attend a Lafayette High School Hockey game.
Hockey History
In 1998, the state of Kentucky had a hockey team called the Thoroughblades. They played home games at Rupp Arena and played against other minor league hockey teams. In 1999, the Thoroghblades advanced to the season playoffs, facing off against Philidelphia. After their loss against Philadelphia, attendance to the game decreased significantly and the team could no longer be funded. In 2001, the team disbanded and most of the members moved to Cleveland, Ohio to become the Cleveland Barons. Since then, no high school, or college in Lexington has had a hockey team.
The Fun of Hockey
In my opinion, hockey is the best sport there is. The scoring system is extremely easy to understand, the sport itself is entertaining due to how fast paced it is, and it is an extremely physical sport so the athletes can be very satisfied. If Lafayette were to have a hockey team, many people would attend, not just students.
"If the Lafayette High School hockey team was big enough and up to my skill level I would play for them," Sophomore student and hockey player, Alex Masterson says."I feel like it would be really cool if Lafayette High School had a hockey team but it would take a lot of resources and time to get that started."
Many kids who loved ice skating could try hockey and have a lot of fun playing, but it would take a lot of money and time to create the team. If Lafayette had a hockey team, the games could be hosted at the Lexington Ice Center.
Lafayette should have an ice hockey team if it is possible. Students would have a lot of fun playing and watching hockey during the winter seasons, and it would bring in money for the school from game tickets. We have so many sports teams and Ice Hockey should be one of them: It is one of the fastest and most entertaining sports we have and students should have the opportunity to play and watch hockey, one of the best sports in America.
About the Contributors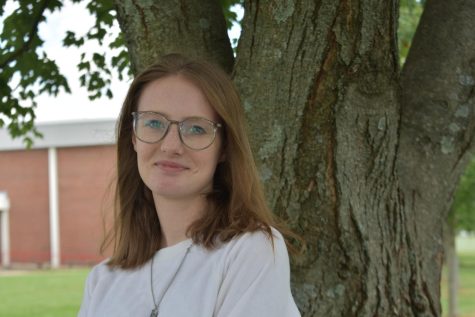 Molly Anderson, Copy Editor
Molly Anderson is a junior at Lafayette High School. She is also Copy Editor of the Lafayette Times. She is interested in politics, arts, and opinions...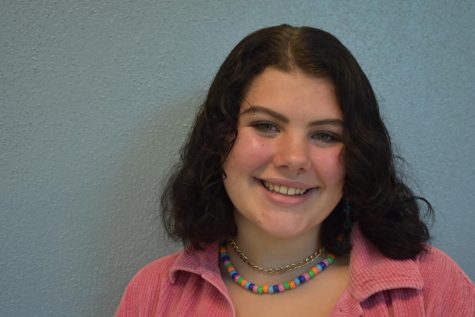 Violet Updike, Chief Photographer
Violet Updike currently is a sophomore at Lafayette High School. She is the Chief Photographer for The Lafayette Times, she is in Symphonic Orchestra and...