Holiday Gift Giving Guide
With the holidays coming up, many people are scrambling to find gifts for their friends and family. If you're struggling coming up with a gift idea and don't want to give a basic gift, you're in luck. Here are some gift ideas for everyone you may need:
For your friends, you should totally play into their interests. No matter what they're into, shirts, stickers, and hats are always good. They're not super hard to find, there's stores in Lexington like Hot Topic, Urban Outfitters, and many sports related stores, such as Dicks or AllSports. There are online stores such as Etsy, Redbubble, and direct merchandise stores for whatever they're into.
If your friend likes music, you could get them a vinyl record or CD of their favorite artist from some of the local record stores nearby. You can also get your friend something fun and cute, like fun jewelry, stuffed animals, and pretty room decorations. One of my favorite gifts I've given a friend was last year when I got them a Snoopy shaped light from Urban Outfitters. It made for such a precious gift and they absolutely loved it.
If you can't get them a gift for any reason, a pretty card is just as good as a nice gift. Collaging a card using cutouts from magazines or pictures from Google makes a great gift, and even just giving them a cute card from the supermarket is super thoughtful.
If you can't come up with a gift idea for your dad, I highly suggest socks. Dads love socks. You can get them a pair of socks with a funny quote on them, a sports team, or even Homer Simpson socks. Socks are comfortable, practical, and can be really fun. Some of the best places to buy socks are at stores such as FYE in the mall, or local businesses such as Sqecial Media, Joseph Beth, and Street Scene.
In the same comfy realm of socks, pajama pants make a great gift. It's always nice to have a soft pair of pajama pants to put on to sleep or even just walk around the house. My dad has quite a few pairs of fun pajama pants, most of them bought for pretty cheap from stores such as TJ Maxx, Michaels, and Kohls.
You can also get your dad something easy like festive food. Around the holiday season you can find Christmas-themed popcorn, fun food gift baskets, and fancy chocolate boxes. Although these gifts don't last long, they for sure stand out because of how yummy they are.
Mom's love heartfelt gifts. You can get her something handmade, such as a painting, pottery from the Mad Potter, or one of many DIY projects online. There are also heartfelt gifts that aren't handmade, but have the same impact. There is plenty of special jewelry you can find online, and quite a few that are made for moms: Pretty lockets with a picture of you inside are such a perfect gift if that's something they would be into.
You can also get your mom something to help her relax, such as a home spa kit or a candle in their favorite scent. As with dads, food gifts are also wonderful: Chocolate boxes and fancy gift baskets are something that are loved by my mom.
If you have a younger sibling that you need help finding a gift for, toys really are the perfect gift. No matter what they're into, you can probably find a toy for it. Whether it's a doll or a toy robot, they make for hours of endless fun and play. Most children's shows have a toy line that you can find at any store that sells them. My little cousins all really liked Star Wars when they were little, so I got them action figures of their favorite characters.
If your sibling is in the age where they are still young but don't want kids toys, Legos are totally the right gift. They make Legos for practically everything and at every different price point. You can get them in their favorite characters, or let them build their own sets. Even if you don't really like them, your parents/guardians will probably be pretty happy you put effort into getting them something.
Getting a gift for an older sibling is similar to getting a gift for a friend, get them something related to what they're into. Sports memorabilia, band shirts, and posters all make great gifts. If you don't really know what they're into, you can get them something generic such as a new pair of headphones, or a Spotify subscription gift card.
Finally, grandparents are just so sentimental that everything you get them they'll love. Frame your grandma or grandpa your school photo or another good photo of you. They'll adore it and probably cry for an hour over how good you look. Making a nice card is also a great way to show how much you love them. Put together some paper flowers, use some pretty colored pens, and write how special they are to you. Whatever you have to say, be as heartfelt and loving as you can, they deserve it.
Whatever gifts you end up getting the loved ones in your life, they'll probably love it. I hope this guide was able to inspire you and was helpful. Happy holidays.
About the Contributors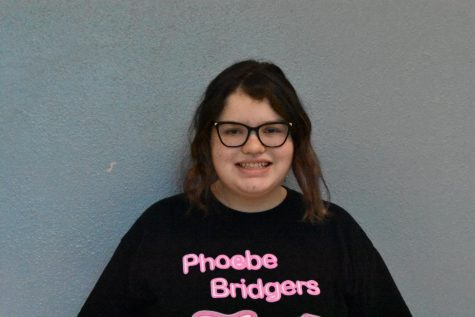 Raya Isenstein, Staff Writer
Raya Isenstein is a freshman at Lafayette High School. She is involved with the theatre, as well as writing for The Times. She is interested in pop culture,...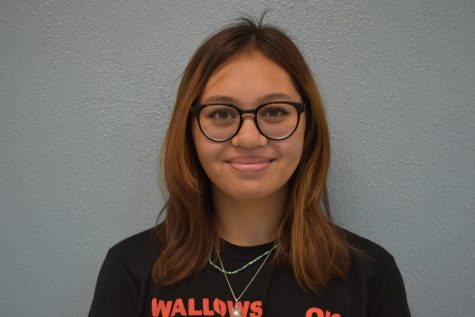 Emma Taylor, Editor-in-Chief


Emma Taylor is a senior at Lafayette. She has been on The Times all four years of high school, serving as co-Editor-in-Chief for three. This past summer,...