The Guide to Christmas Shopping
Christmas shopping can be very stressful with the pressure of getting gifts on time as well as the house decorated for the season. However, it doesn't have to be that way. With these few simple steps you can rest assured that your Christmas shopping will be more enjoyable this time around. Before you get started on our shopping, first you need to have a list of the things that we need to look out for and the places to go. Whether you are shopping online or in person, having a list makes the shopping a little easier.
Christmas is one of the biggest gift shopping times of the season. Here are some easy steps to follow to have a successful holiday shopping experience:
Step 1: Write down everyone you are planning to buy presents on your phone or notebook. It is easy to leave someone out so write every person even if they are a "maybe."
Step 2: Once you figure out what you want to get that person, write it down immediately. Write down the store it's from, and how much it is. It's often easy to spend way over your budget during the holidays so keeping track is the best idea.
Step 3: Go for the easier gifts first. Shopping online can be worrisome if you've never used the website before. Researching websites and reading reviews is the best idea before purchasing something, so go for the websites you've used and trust.
Step 4: Online stores are notorious for making you spend a certain amount of money for free shipping or having a $20 charge for shipping. No one wants to spend more than they have to, so checking the shipping is crucial. If you're looking at an item and shipping is very high due to how long it will take, buy the item in advance. Sometimes they can take weeks to come in, so starting your shopping early is the safer option.
Step 5: For most people wrapping presents isn't the easiest thing to do. If you like to challenge yourself and try something new, wrapping your presents is a great idea. If you can't wrap presents for the life of you just put it in a cute bag with cute gift paper on it.
Christmas shopping is known for the stress of not being able to find that one gift that you need on Christmas Eve when almost every store is closed. However Christmas gifts aren't the only thing that Christmas shopping entails. While presents are a major part of it, some other things you should be on the lookout for are decorations. This could include various decors such as ornaments for your Christmas tree, the Christmas tree itself, stockings, doormats, and Christmas themed silverware if you desire.
Now for the decorations outside if you want to get very festive you can put up lights, yard signs, a homemade snowman, and lastly Christmas inflatables for those who want to go all out this Christmas. Now that we have an idea of what to look out for, let's get to the places where the shopping will take place.
Step 1: The stores you should be looking out for are your top priority. If you want Christmas decorations and gift wrapping paper, then an arts and crafts store like Hobby Lobby or Michaels would be a good location. If you're looking for inflatables or trees, then Home Depot has plenty of that even if it is a tools store.
Step 2: Now that you have your targets down you should go with a list way before it's truly Christmas season. Waiting too long is the worst thing you can do for Christmas shopping, the aisles become empty and shoppers who made the same decision as you are also rushing through the stores looking for things. Keep in mind the schedule of these stores so you don't end up coming half an hour before it's closing time.
Step 3: Set a budget, it's easy to get ahead of yourself with all the expensive Christmas decorations and then the more expensive presents, so checking your spending is a good way to ensure your Christmas isn't spent in bankruptcy.
Step 4: Finally come prepared, some of the bigger items like the tree or inflatables will be impossible to take home if you don't come with some help or proper vehicle for it. Even the smaller items can be overwhelming so make sure you bring some help with you to get everything home.
Step 5: Now that you have everything it's time to unpack it all and make your house look the best in the whole neighborhood.
Everybody has their own groove when it comes to shopping so you might have a more efficient way. If you find yourself overwhelmed with shopping just take a breath, it's ok to feel stressed at some point. Just remember, it's Christmas. So sit back, drink your hot Cocoa, watch your favorite Christmas movie and have a Merry Christmas.
About the Contributor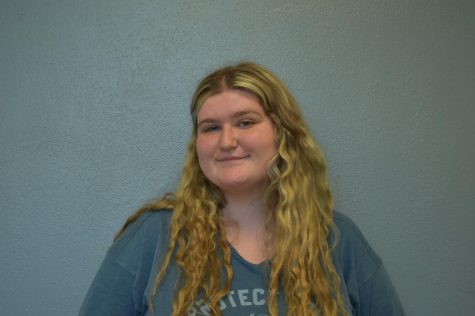 Katherine Lovelace, Staff Writer
Katie Lovelace is a sophomore at Lafayette. This is her first year writing for Lafayette Times, and her first year writing for a newspaper. She has previously...