What To Get Your Significant Other For The Holidays
During Christmas it can be stressful trying to figure out what presents to get people, especially your significant other. Gifts are obviously not the only fun thing about Christmas, however it is a tradition most people practice. Getting a gift for your significant other is different than just for your friend or family, it needs to be nice and meaningful for them. If you are stuck on what to get them or just need some ideas, we are here to help.
One idea is matching clothes. Having matching or coordinating outfits with your significant other, like matching hoodies or pajamas is a subtle way to say "this is my person." it also might make you feel more connected to them because you're wearing the same thing.
Perfume or Cologne is another gift idea, gifting or receiving a fragrance you think they might like or your cologne to remind themselves of you, it can also give them a feeling you are with them. Jewelry, giving your significant jewelry, like necklaces or rings for Christmas may seem predictable but it's a classic. You can even get a matching set of necklaces or bracelets to wear together. Also gift baskets curating your significant other's collection of small gifts that they would enjoy shows that you pay attention to the small details, and can include their favorite candy, movies, gift cards, and drinks. A blanket is giving them a cozy gift that you two can both use together. Lastly, Named planets-you can get a certificate showing that one of the stars belongs to them named after them.
If you're not that serious you can get them some flowers. It sounds boring and simple, but every girl loves flowers. Also you could just get them their favorite candy just to show you pay attention to what they like.
We asked a few students who had a significant other what they were getting them, Kendall Canada, a sophomore at Lafayette, said, "I dont know. It's getting close to Christmas and I still haven't gotten anything for him." We then suggested getting him his favorite cologne or matching hoodies. "Yes, that's such a good idea, thank you!"
During the Christmas season, presents are always on our mind. It can be stressful trying to figure out what to get everyone, but it doesn't have to be. We hope our ideas helped you and made your Christmas a little less stressful.
About the Contributor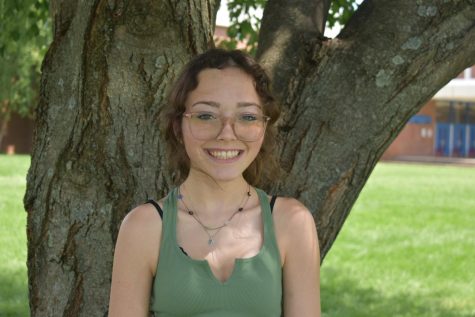 Addison Trimble, Staff Writer
Addison is a junior at Lafayette. This is her second year in journalism. Addison loves to
read and write, mainly fictional and opinion pieces. She has...