Gift Ideas for Teens During the Holidays
Gift giving during the holidays can be a daunting yet fun and valued task. For many people, finding the perfect present can be challenging, especially when shopping for teenagers. Trends tend to move on quickly, so staying up to date can be tricky for anyone. This article can help you pick out some of the best gifts for the 2021 holiday season.
When asking teens what they want, you can expect to get one of two answers. Either they will tell you exactly what they want, or they will give you no hints whatsoever. Drama teacher Mrs. Kisling has these ideas about what teenagers want these days, "[Good presents can include] anything with an "i" in front of it (meaning Apple brand products), headphones beats, the normal athleisure wear like Nike, Adidas and Under Armour." When giving teenagers presents, there are categories to choose from. To name a few: technology, clothing, cosmetics, accessories, and decor are always popular choices and can be a great guide to getting a teen something they will love. Of course, if none of these ideas seem to apply, the safe way out can always be straight cash.
There are several more things to think about when shopping for presents. First of all, communication is key. Make sure you talk to others who may be getting gifts for that person as well, to ensure they don't get duplicates. Secondly, you always want to look at the quality of the product, and the reviews. Third, you want to think about pricing. Theatre teacher Mrs. Kisling said, "Teenagers' stuff is more expensive, for example electronics and what's cool and clothing. When I shop for my [teenage] nieces and nephews [I think about] "what's their version of cool versus what I as an old lady think is cool?"… I can't afford all the expensive tech stuff they want."
On the other hand, shopping for younger children can be a little easier, as Ms. Kisling says,
"For kids it's… books and stem toys, I gotchu, I can make it fun." However, even though it can be a hassle, teenagers deserve gifts too. To make it easier, comparing prices from store to store is always a good idea to save money and make sure you are getting the best from your money. Looking at coupons and sales is also a smart plan to get the best bang for your buck. Online shopping can be a great idea when buying lots of things at once, because you can get free shipping or sales when you go over a certain price, and there is also the pro of never having to leave your house.
Even with all things considered, it can still be difficult to think of ideas. Here are 25 different suggestions of itemss you can get a teen for the holidays.
Portable Charger
Airpods
Large hair claw clips
Personalized name necklace
Chain necklace
String lights
Makeup
Comfy
Phone
Laptop
Apple Watch
Cologne/perfume
Hoodies and sweatshirts
Nike Air Forces
Converse
Books
Blankets
Posters
Cameo Celebrity Greeting
Laptop or Wate
Bottle stickers
Fjallraven Kanken backpack
Rings
Earrings
Money
Gift cards
Whether you're shopping for technology, clothing, cosmetics, accessories, decor, etc. online or in store, it can be an intimidating assignment. As it is so menacing, you could be led to procrastination, which then leads to items being picked over and then you're in a crunch for time to buy everything you need. This article can help you prevent these problems if you put it into action. Your loved ones deserve the best this holiday season.
About the Contributors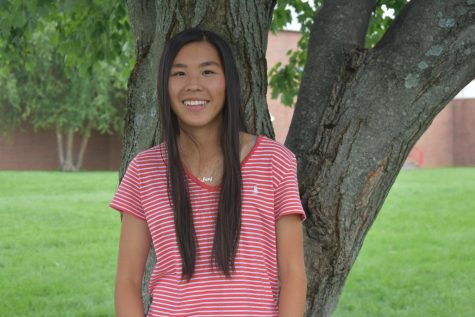 Sydney Breeze, Copy Editor
Sydney Breeze is a junior attending Lafayette High School. Her writing interests are news, features, sports, alumni, and opinions. She enjoys all sports...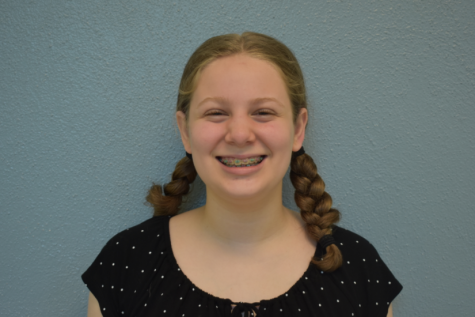 Cerise Archer, Staff Writer




Cerise Archer is a freshman at Lafayette and a member of the Pre-Engineering program. This is Cerise's first year writing for the Lafayette Times....