LADY GENERALS FALTER AT HOME: 52-37
After slicing and dicing to a 14-1 start, the Lafayette Lady Generals took their second loss of the season against the Henry Clay Lady Blue Devils, 52-37. The Lady Generals were without star player Anaya Brown, who was continuing to rest from a prior leg injury.
"Even though Anaya is our star, we have a program that doesn't just focus on one player." commented Lafayette Head Coach Allison Denton before Monday's game. "So all of the girls that come through Lafayette are coached the same… you've gotta be more mentally tough than they are."
"[Anaya's injury] doesn't change the way we play. We are who we are," was Henry Clay Head Coach Ashley Garrard's reaction to the injury. "The majority of our work is about executing on offense and defense- it's about what we know how to do."
While Brown was certainly missed Monday night, the Lady Generals were competitive in the first half. Senior Olivia Cathers exploded for 19 of the 23 points the Lady Generals scored in the first half. Despite her hot hand cooling off in the second half, she still went off for 24 points, 7 rebounds, and 3 steals in 32 minutes.
"Last time we played [Lafayette], it was actually Olivia who we had issues with," Garrard noted before the game. Cathers had 23 points and 9 rebounds when Lafayette trounced the Lady Blue Devils earlier in the season.
However, the game was essentially out of reach by the start of the fourth quarter, after the Lady Blue Devils outscored the Lady Generals 19-6 to end the quarter with a 43-29 lead. Henry Clay's Allison Stone led the Blue Devils with 24 points, and Kennedy Williams had nine points in the first half before being removed from the contest due to an incident involving another Lafayette player. Ariyana Sutton and TImarri Miller each had eight points for Henry Clay as well.
"Henry Clay is very well-coached, and every game we've watched they have improved… We forced things we shouldn't have and they let us get out of sync," Denton remarked after the loss. "Olivia did everything in her power to lead the team, she did great. She picked up where Anaya would've scored, and we were just lacking in other areas and for some of the other girls to step up."
Lafayette also fell to the Eastern Eagles last night by a score of 47-43. They will have a chance to bounce back against the Dunbar Bulldogs on January 18, when Brown is expected to return.
About the Contributor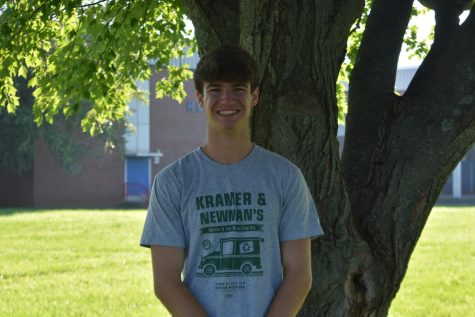 Josh Smith, Editor in Chief
Josh Smith is the Co-Editor-in-Chief of The Lafayette Times. Before heading The Times, Josh spent two years as the lead sports reporter. He has four younger...