Lafayette's Secret Celebrity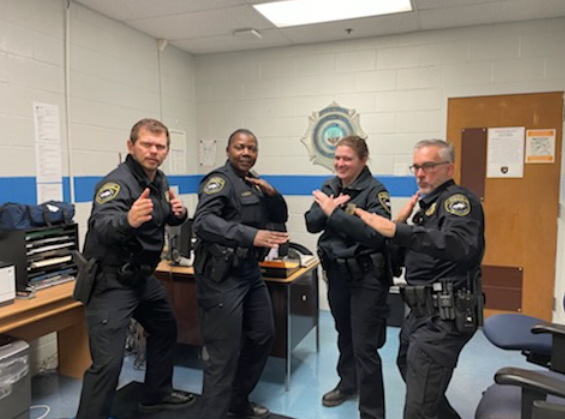 Did you know that Lafayette has a secret celebrity? Officer Jack Roberts is a uniformed officer in the FCPS system. He is stationed at Lafayette High School and helps ensure the school is safe. However, what many people don't know about him is that he is the school's secret celebrity. Officer Roberts was featured on YouTube in 2012 for a 15 second interview describing the end of an eye-catching police chase, which ended up receiving over 70,000 views. Lafayette Times was lucky enough to receive an interview from Roberts, the results are as follows.
What do you do on a typical day at Lafayette?
"When I show up to LHS in the mornings, with coffee in hand, I come in with a positive attitude and try to greet the students and staff that pass my way. It just gets the day started on a good foot. Generally, I try to observe the demeanor of the students. Are they upset in some way or is someone "on tilt". If so, I usually offer assistance or direct the student to someone who can meet their individual needs. My motto is "No cuss'in, and no fuss'in!"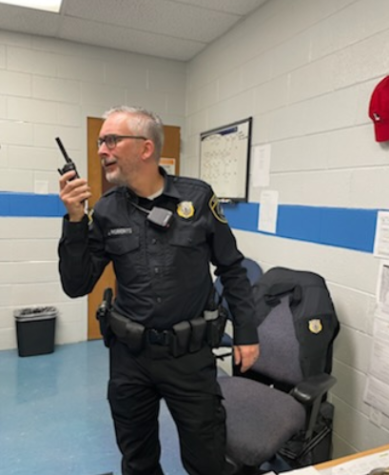 Describe your job here.
"First and foremost my primary focus is the safety of all students and staff at LHS. We live in some crazy times, so I have been vigilant and aware of my surroundings. I walk around the hallways, observe for any safety issues, and check the exterior doors to ensure they are properly secured so no unwanted persons enter the school. As a School Resource officer, I respond to calls of students who may be disorderly or fighting, possession of drugs, thefts, and medical emergencies. I try to be approachable and build relationships with students and staff, so they won't hesitate with coming to an SRO with an issue."
What's something people don't know about you that you would like them to know?
"In my off time I really enjoy riding motorcycles. It gives me a sense of freedom and allows me to unwind. When I'm out on a twisty country road it allows me to focus on my mental health. I refer to riding as "two-wheel therapy." I am a big proponent of mental health issues and I implore anyone who is suffering to reach out to a trusted adult. LHS has excellent mental health specialists who are more than willing to help."
What do you like about Lafayette?
"In my opinion, LHS is the best high school in the district. I like how much academics are stressed here. Like Mr. Jacobs says, if you concentrate on your academics, then the rest of life's stuff will fall into place. We work so well as a team at LHS. I really enjoy working with such a great group of people! Working at LHS is such a rewarding experience."
Would you encourage someone to do your job who may want to in the future?
"It certainly takes a special person to want to be in law enforcement during these times. It is a difficult job with an incredible amount of stress. Officers throughout their careers will see numerous things no human should. If someone was really committed to entering into a law enforcement career, I would definitely encourage them to do so. Somebody has to step up and protect and serve."
What kind of impact do you wish to make here?
"I really want to humanize the badge and show students that police are actual people with our own individual traits and faults. We are nothing like the police characters portrayed on tv, and they never do any paperwork!"
How does it feel to be the school's celebrity?
"I definitely don't feel like a celebrity, I don't even have a private plane. On the news clip that made its way to youtube, I was trying to paint a colorful picture of the events and not be so robotic. I guess it was my 15 seconds of fame, but my supervisor did ban me from any further media interviews!"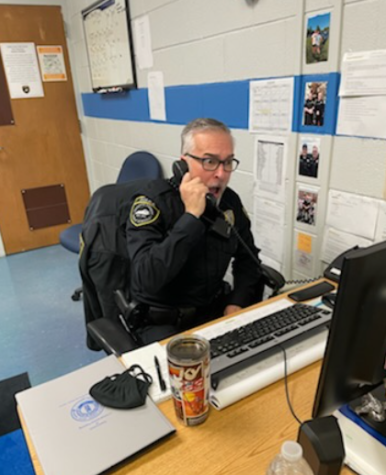 Officer Roberts wishes to note that he enjoys snickerdoodle cookies and hates high gas prices. He wears many hats and wigs, but if you are looking for biking or tricycling advice, he suggests you find someone else to come to.
15 seconds of fame:
https://www.youtube.com/watch?v=hZnjSYUqL_Y&feature=youtu.be
Tricycling race:
https://drive.google.com/file/d/11oY_MrLHWSZ4zkqUf9TBoFfjhEkY-45A/view?usp=sharing
About the Contributors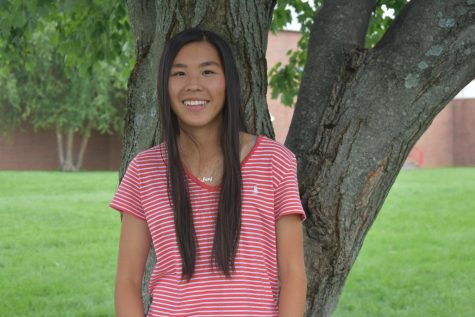 Sydney Breeze, Copy Editor
Sydney Breeze is a junior attending Lafayette High School. Her writing interests are news, features, sports, alumni, and opinions. She enjoys all sports...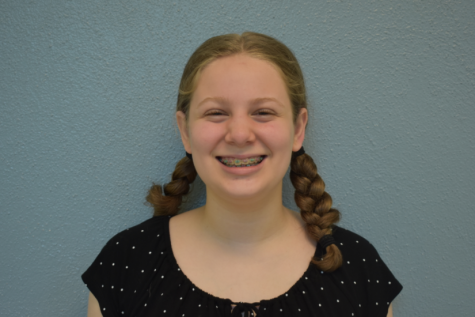 Cerise Archer, Staff Writer




Cerise Archer is a freshman at Lafayette and a member of the Pre-Engineering program. This is Cerise's first year writing for the Lafayette Times....