GENERALS END SEASON WITH LOSS VS. LCA
Monday night the Lafayette Generals concluded their season with a loss against the LCA Eagles in the opening round of the KHSAA 43rd District Tournament, 53-36.
The Eagles took the early lead thanks to a 3-pointer by Jeffrey Selby and never relinquished it throughout the game. LCA hit five of their eight field goal attempts in the opening half to secure a 10 point lead heading into halftime, which would grow to as many as 20 points in the second half. Tyler Hall led all scorers with 18 points, five rebounds, and two assists in 31 minutes.
Lafayette started the game cold and never got going. The Generals made only 10 of 37 shots through the game and four of 17 three-pointers. Abe Nelson and Jayd Huyhn combined for 24 of the Generals' 36 points, and Jack Ackermann had five rebounds and two blocks.
For four players, this was their final game as a Lafayette General.
"I didn't want [Monday night] to be the end," said Senior Abe Nelson postgame. "But it did give me an opportunity to look back and think about all of the good times and lessons I have learned… I had a good time in my four years at Lafayette."
In their final game with Lafayette, Logan Taylor scored a bucket, Javon Adams had two assists, and Isaiah Romero saw the floor but did not record any stats.
THOUGHTS
No matter how you try to look at it, 4-24 is never a good thing to see. This Lafayette Generals team showed flashes of brilliance throughout the year and was undeniably a team filled with talent, but they couldn't find a way to translate talent into wins. Additionally, Abe Nelson, Logan Taylor, Javon Adams, and Isaiah Romero will all be leaving the program, being seniors. With Lafayette losing a lot of their offensive production to college, Jack Ackermann and Jayd Huyhn will presumably be leading the charge next year. However, it takes five players to win a game, so it will be interesting to see who else can step up for Lafayette next year.
About the Contributor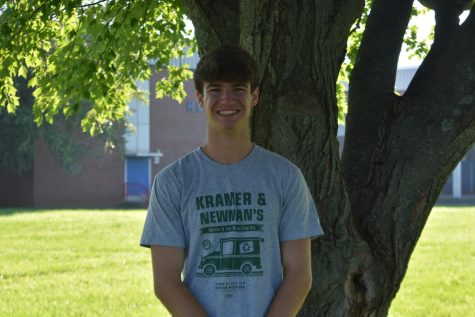 Josh Smith, Editor in Chief
Josh Smith is the Co-Editor-in-Chief of The Lafayette Times. Before heading The Times, Josh spent two years as the lead sports reporter. He has four younger...